https://currentschoolnews.com/us/car-insurance-for-college-students/
– How Much Does a Tow Truck Cost –
Sometimes cars break down rather unexpectedly or you might think about starting a tow truck business. And you've got this question on your mind: how much does a tow truck cost? It's important to know how much it's going to cost you to get your vehicle to a repair shop safely or to set up a towing business.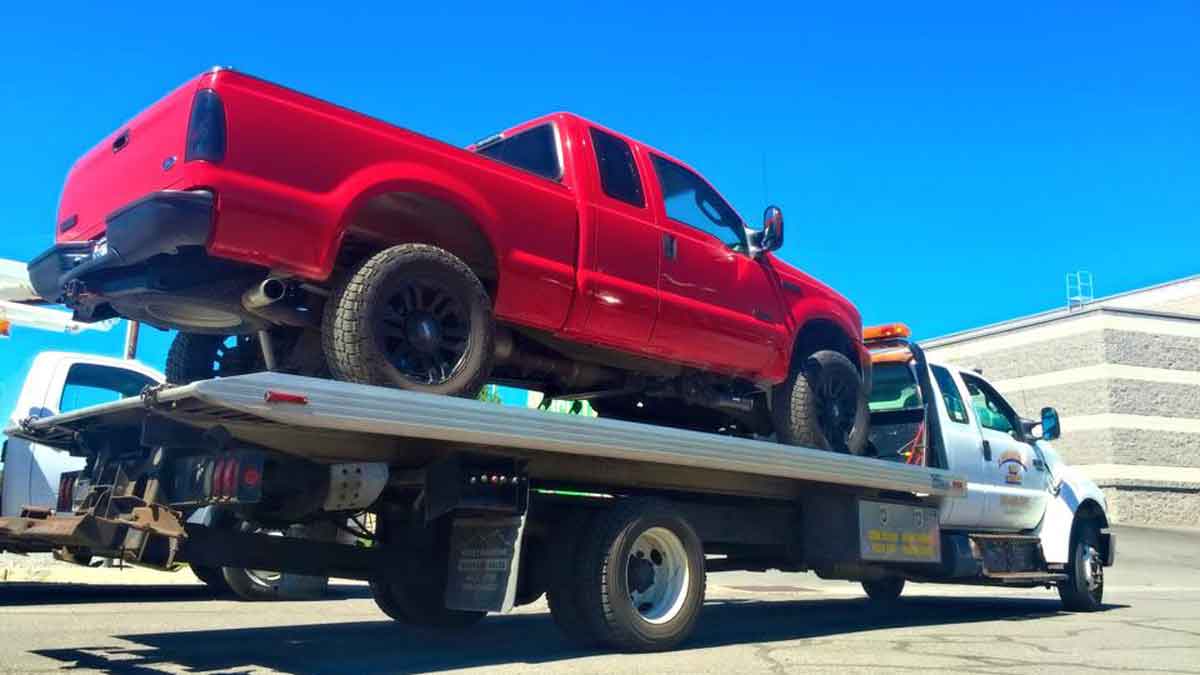 Tow Service
In the United States, car tows are common, and most car owners will require at least one tow at some point in their lives.
However, if you are not a member of a roadside help organization or get help from your insurance company, towing costs may be high. Without an emergency reserve, it may be difficult to pay for a tow if you do not require one.
Finding a Trusted Tow Truck Company
The first thing you must do is locate a towing firm. Asking your loved ones for advice is sometimes the simplest way to achieve this.
Of course, this isn't always practicable because you never know when you'll need a tow truck. You may be far from home and in the middle of nowhere, so you'll need a strategy in place for how to locate a tow truck in an emergency.
To begin, you'll need to pinpoint your exact position. If you have your smartphone with you, this should be simple. You may just use Google or any other easy search engine to find what you're looking for.
Make sure you use the correct keywords, such as "tow truck near me." On the first page, you'll see a list of the nearest tow truck businesses to your location, with the best firms at the top.
Examine the product reviews of each alternative before deciding on a particular service provider to ensure that they have a solid reputation.
Remember to look at their social media profiles as well. A well-kept Facebook or Instagram presence is usually indicative of a reputable service provider.
Using these criteria, you can narrow down your options to two companies. Make a few phone calls to see who is available to assist you right away.
How Much Does a Tow Truck Cost?
The cost of having a car towed varies depending on how far you want it to drive, but a tow normally costs around $109. The cost of a tow varies depending on your location and vehicle. The cost of towing your car might range from $75 to $125.
According to Cost Helper, the following are common prices based on distance:
‣ 5 miles or less: $35–$125
‣ 40 miles: $125 – $275
If you need your automobile hauled late at night, on a weekend, or on a holiday, the price may increase. The same is true if the terrain is tough, such as driving through the mountains on winding, narrow roads.
If the car gets stuck in a ditch or mud, the cost of a winch could range from $50 to $250 per hour. Also, keep in mind that a routine tow is less expensive than hauling a car that has been involved in an accident.
Towing an automobile away from the site of an accident is usually more expensive. You may avoid this bother by joining AAA for about $52 to $144 per year and having your vehicle hauled up to 100 miles.
Memberships are also available from other roadside assistance companies. Most firms will also include extra services like flat tire repair, petrol refills, and jumpstart under this membership.
The Average Towing Cost Rates are:
‣ Average Tow Truck Rates are in the range of $75 to $125 in the US.
‣ Towing cost per mile is in the range of $2 to $6 in the US.
‣ Flatbed Towing Rates are between $95 plus $3.50 per mile
‣ Motorcycle Tow Rates are in the range from $75 + $1 per mile
‣ Tow rate After Hours additional cost can be in the range from $5 up to $150
‣ Tow rates for Large or Heavy-duty Vehicles are in the range of $10 to $35 (up to max 30%).
How Much Does it Cost to Tow a Semi-Truck?
Towing a semi-truck will cost anywhere from $400 to $10,000. The hook-up fee can range from $200 to $400, with additional fees ranging from $5 to $10 per mile, or heavy-duty tow trucks can cost between $200 and $250 per hour.
Because of numerous factors such as distance, weight, cleaning up the mess, and other hurdles, the price range is broad.
What is Boat Towing Cost?
For a 40-mile trip, the cost of towing a boat ranges from $120 to $300. The cost varies greatly based on the size of the boat, its weight, the distance traveled, and any other difficulties.
Factors that Affect How Much a Flatbed Tow Truck May Cost
Flatbed towing is more expensive than regular towing. In the event of an accident, the cost of towing your vehicle will usually be higher. Additionally, the expense of having your vehicle towed and impounded might be significantly higher.
You could obtain a clearer image of towing near you if you immediately check a company's official website for a price. These rates, on the other hand, are rather typical. Flatbed towing costs often start at $50 and soon rise to $100.
A few key factors that cause this variation in towing cost are listed below:
‣ The Distance that a tow truck must cover.
‣ The Size of your Vehicle.
‣ The Difficulty Level of Hoisting your Car on the Tow Truck.
‣ Time of the Day.
‣ Requirement of Additional Roadside Assistance.
READ ALSO:
How Does Tow Pricing Work?
The majority of tow truck firms will charge a hook-up or base price, followed by a per-mile fee. According to Cost Helper, the hook-up charge might be between $35 and $100, and the per-mile fee could be between $2.50 and $5.
Some towing companies cover the first five to seven miles in their standard prices. Another factor to consider is that your state government may have set a cap on how much a towing firm may charge.
So, if you think the prices you're being offered are too good to be true, double-check.
Will My Insurance Cover the Towing Costs?
The answer to this question is totally dependent on the insurance company you choose. The majority of insurance companies include roadside assistance as an optional feature in their policies.
These figures, on the other hand, are usually not included in the main price of an auto insurance plan and must be purchased separately. Let's say you're not sure if towing is covered under your policy.
If that's the case, you should check with your insurance company as soon as possible to see if roadside assistance is included.
Check the mileage or price restriction if your insurance package includes roadside help coverage. Your insurance provider may only cover roadside assistance fees up to a certain distance or dollar amount, so keeping this information in mind could come in helpful.
How to Avoid Price Gouging
There may be certain firms that are predatory and will try to take advantage of your situation by charging unreasonably high towing fees. Unsavoury groups may target vulnerable drivers in need of aid if they know you're desperate or in a hurry.
These service providers may claim that they don't have a regular price structure and will charge you whatever they want.
As a result, it's a good idea to call a towing business ahead of time or ask your regular maintenance dealer for a reliable referral.
Having the contact information for a reputable towing company will come in handy, especially if you find yourself in an emergency scenario.
Things to Consider when Buying your Tow Truck:
Okay, we get that if you're looking to buy a tow truck, you've got a lot on your mind. However, there are a few things to consider while you search for the ideal automobile.
‣ Weight of the tow truck
‣ What you need the truck to be able to do
‣ What features you may need to add to your tow truck
‣ Towing capability of the vehicle and GVWR
‣ Age of the tow truck (if you're buying used)
‣ Mileage (if you're buying used)
‣ Insurance (which we discuss in more detail below)
What Kind of Tow Truck Do you Need?
Each class of tow truck is geared towards certain jobs. They can haul different vehicles. Here's a general idea of what you can haul with each of the classes of tow trucks seen above:
Class 4: Small, mid-size autos and trucks
Class 5: Small, mid-size, full-size autos and trucks
Class 6: Same as 4-5 plus most vehicles up to 19,500 GVWR (including small to medium box trucks, campers and single-axle tractors)
Class 7: Same as 4, 5, and 6, plus air-brake type trucks (including single-axle tractors with trailer, larger motorhomes, and small to mid-size equipment)
Class 8: Same as 6 and 7 plus pretty much anything else (Landoll with heavy equipment, heavy-duty wreckers and Ultra Heavy Rotator for recoveries and towing)
Frequently Asked Questions (FAQs)
1. How Much Does it Cost to Pull a Car Out of Mud?
If the car is stuck in a ditch or in mud, the cost could be $50–$250 an hour because of the need for a winch.

Also, keep in mind that a standard tow costs less than towing a car due to an accident.
2. How Much Does it Cost for Roadside Assistance?
The average roadside assistance cost from $50 to $165 for members, and the cost may vary according to your location and type of fault with the car.
3. How Much Does it Typically Cost to Tow a Car for 20 Miles?
It will cost about $50 to $140 to tow a car 20 miles, on average, but rates vary based on the towing company, the reason for towing, and the weather or traffic conditions at the time.

Plus, you may incur additional costs if your car needs to be winched or if your car is being towed because of a collision.
While calling for a tow truck is undoubtedly something no driver ever wants to do, being properly educated on the subject can save you both time and money when the situation occurs.
Even if you are stranded on the side of the road in the middle of nowhere, you'll have the know-how to get in touch with a reputable towing operation to help get you to your desired destination.
Kindly provide us with your phone number and email address in the comment box below.
What's your take on this article about how much does a tow truck cost? We believe this article was helpful. If yes, share this information with your friends on Facebook, Twitter, and WhatsApp.
CSN Team.
Tags: average cost, base fee, buy tow truck, car accident, commercial tow truck, flatbed tow, heavy duty, heavy duty tow, heavy duty vehicles, hook up fee, local towing, roadside assistance coverage, rotator tow truck, side road, tow car, tow company, tow truck companies, tow truck driver, tow truck drivers, tow truck insurance, tow truck service, tow truck services, towing car, towing rates, towing service, towing services, truck insurance cost, used tow truck, vehicle towing