WAEC GCE Physics Specimen 2021: Anyone preparing for the WAEC GCE Physics practical exam tends to be puzzled about what the specimens will look like. On this page, we have given you an idea of what the 2021 specimens will be. Read on…
Below is a list of the WAEC GCE Biology Specimen and apparatus that will be used for the Jan./Feb. 2021 Chemistry practical examination. Stay focus and continue reading to see them below.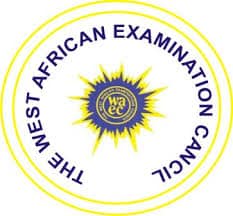 The West African Examinations Council (WAEC) is an examination board that conducts the West African Senior School Certificate Examination (WASSCE), for University and Jamb entry examination in West African countries.
In a year, over three million candidates registered for the exams coordinated by WAEC.
WAEC GCE Full Physics Practical Specimen
A 1
(1) Thread (100cm)

(2) Metre rule

(3) five 10g masses

(4) four 10g masses

(5) Restort stand and clamp;

(6) A 50g mass sealed and labeled M
A 2
(1) Drawing board

(2) drawing pins

(3) Four optical pins;

(4) Triangular glass or perspex prism
A 3
(1) Resistance box;

(2) Ammeter ( 0 -3A)

(3) Voltmeter. ( 0 -3V)

(4) 1 Q Resistor, sealed and labeled Rx

(5) Key;

(6) Accumulator or cells of e.m.f. 3V

(7) connecting wires.
RECOMMENDED:
WAEC Sample Questions for all Subjects
Click on any subject of your choice below to download its scheme and sample questions.
Feel free to ask any questions pertaining to this guide. Also, if you need updated questions and answers at the right time about the WAEC GCE Physics examination, kindly provide us with your phone number and email address in the comment box below.
What's your take on this? We believe this article was interesting right, if yes, don't hesitate to use our share button below to inform – friends and relations via Facebook, Twitter, or Google+.
CSN Team
Tags: 2020/2021 How to Check WAEC GCE Specimen, Check WAEC GCE Physics Practical Full Specimen, Gce Alternative to Practical Physics Pdf, gce physics answer 2020, gce physics practical questions 2020, gce physics questions 2020, How to Check WAEC GCE Specimen 2020, Physics Practical Questions and Answers Pdf, WAEC, Waec Gce Physics Alternative to Practical Past Questions Pdf, waec gce physics practical 2020, WAEC GCE Physics Specimen, WAEC Physics practical questions and answers