---
– Gulder Ultimate Search Registration –
Gulder ultimate search also known as GUS is back again after disappearing for a decade, Yes! Gulder Ultimate Search Registration – season 12 is back. Guess what! We have you covered if you want to be part of this interesting TV reality show.
Gulder Ultimate Search Season 12 is themed " The Art of Craftsmanship" is a survival reality show that dominated the Nigerian airwaves in the early 2000s is making its glorious return after seven years of the air.
Nigerian Breweries (NB) Plc, organizer of GUS has announced the return of the reality TV show and its  registration is ongoing 
Airing from 2004 to 2016, the Popular reality television show which dominated airwaves, had contestants showcase their survival skills in jungles across Nigeria.
Recall the show was presented by top Nollywood actors Bob-Manuel Udokwu and Chidi Mokeme for different seasons. GUS later went on a seven-year hiatus after 11 seasons.
Gulder Ultimate Search Registration
The Gulder ultimate search registration- season 12 portal is open for interested candidates to register. However, the host of the show remains unknown and the location of this edition's hunt has also not been disclosed.
This year GUS show involves contestants who will be camped in different parts of the country to thrive in wild in their pursuit of a hidden treasure that brings to the last person standing instant fame and fortune.
Eligibility for Gulder Ultimate Search Registration  
1. The participant must be a Nigerian.
2. The participant must be between the age range of 21 to 35 years.
3. Must be free from any heart disease or condition.
4. Must not be asthmatic.
5. Must not be physically disabled.
6. Must not be an employee of any of these organizations: Nigerian Breweries Plc, Jungle Productions, MultiChoice Nigeria Limited, Oracle Experience Limited, Black House Media, Dentsu Redstar Media and Insight Publicis Limited ("the Organisers").
How to Register for Gulder Ultimate Search
Step 1: To register, applicants will have to visit the Gulder Ultimate Search OFFICIAL WEBSITES.
Step 2: On the Gulder ultimate search 2021 registration portal, type in your year of birth and click on the "Enter" button. You will be redirected to the registration home page.
Note: The terms and conditions also the eligibility of this year GUS reality show appears before the criteria below which appear on the registration homepage.
Gulder Ultimate Search Registration Criteria

Do you possess the skills required of a true craftsman? Do you have what it takes to embark on this journey? If you can beat the odds and return with the ultimate prize as the champion.
If yes get started on Gulder ultimate search 2021 application now. Before your adventure begins, you need to do the following:
1. Prepare your bio-data.
2. Be ready to take an aptitude test.
3. Get a recent half-frame picture of yourself taken against a plain background. The picture should not be more than 3MB.
4. Upload a one-minute full-frame video of yourself stating why you should participate in this year's Gulder Ultimate Search. Remember to show your fitness level. The video should not be more than 10MB.
RELATED ARTICLES
REGISTRATION HINTS:
• Make sure all your information is correct before moving on to the next step
• Do not refresh your browser while completing the application to avoid losing your information, otherwise, your application progress will be lost and you must start again.
• Click on apply when all the above criteria are ready then start your registration.
Screening Session of Gulder Ultimate Search 2021 Registration    
Within a 24 hours period, a qualification mail will be sent to the email address you provided, which would contain the terms and conditions, a referee form and further instructions for the Gulder Ultimate Search.
After the registration shortlisted applicant will undergo a screening session. The screening session will begin on September 13and 14 for applicants in Abuja and Enugu, respectively.
Applicants in Lagos who want to take part should note the kick-off for the screening exercise, which will be on September 16 and 17.
This year GUS season show will begin officially on October 16, 2021, and will run till December 19, when the grand finale will hold for the declaration of the winner.
Gulder Ultimate Search Registration Award prize
This year Gulder Ultimate Search prize is yet to be unveiled. The cash prize for the last man standing has in time risen from N3 million from the first edition to N10 million along with a brand new SUV, which was given to the winner of the last edition.
Where to Watch GUS Series
The series will be streamed on DSTV and other local stations like the ones listed below across the country for people to watch in their homes.
• TV3
• AIT
• Clare TV
• GET TV
• NTA
• Nigerzie
• Silverbird
• Minaj Tv
• Galaxy Tv
• Ebony Life Tv
• Wap TV
Brief History of GUS and their Past Champions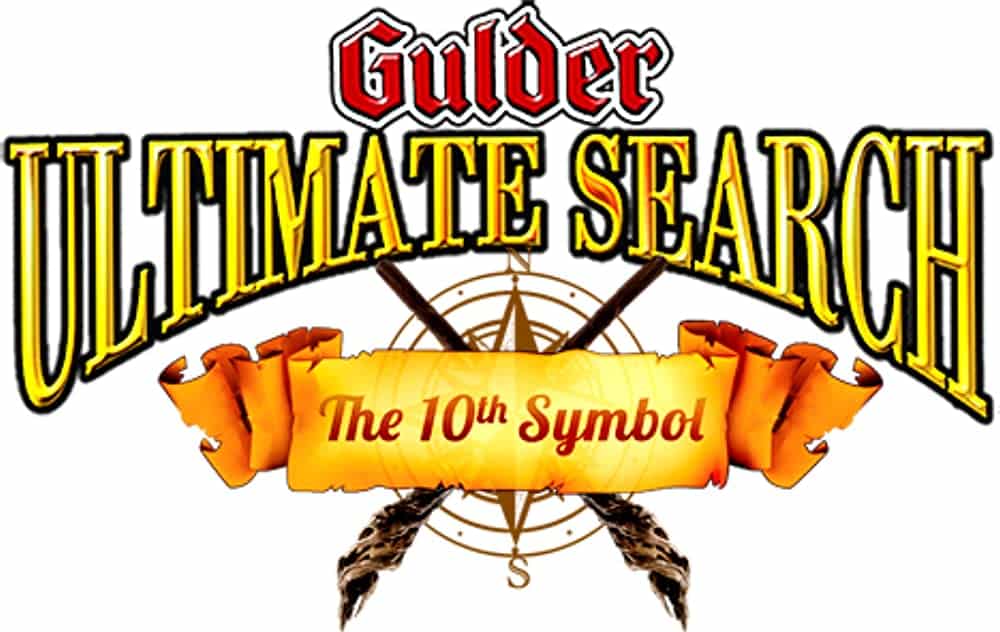 This Nigerian reality television series is popular all over the world. The show came to the limelight in 2004 when it launched its first season. Below is the list of seasons and their winners.
1. Gulder Ultimate Search Season 1 (2004)
Ugo Egwuagwu made history as the first winner of the first-ever GUS, which took place on the Snake Island in Lagos State in 2004. He took home the Star Prize of 3 Million Naira.
Egwuagwu is currently an actor and an entrepreneur, starring in Ultimate Warrior and Royal Castle. He also makes footwear leather products, a venture he describes as a "family business."
ALSO FOR YOU!!!
2. Gulder Ultimate Search Season 2 (2005)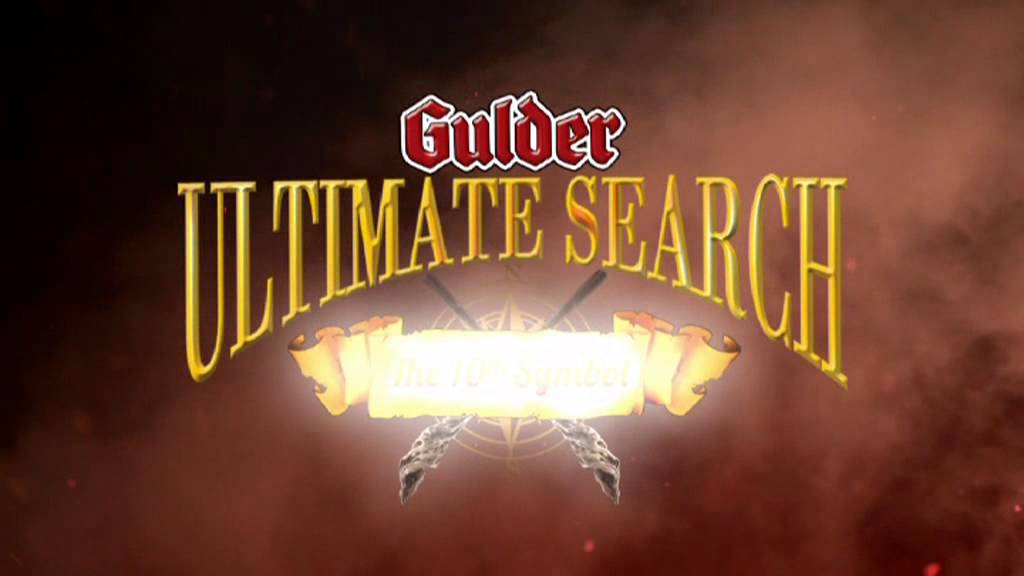 The second season of GUS, tagged "The Lost Helmet of General Maximilian" was held in Obudu Hills, Calabar Cross River. Lucan Chambliss emerged victoriously and took home the Star Prize of 5 Million Naira.
3. Gulder Ultimate Search Season 3 (2006)
NIFOR, in Edo State, was the venue of 'The Brew Master's Secret' and Mr Hector Joberteh won the grand prize of 5 Million Naira and a Ford Explorer SUV. The now-deceased Hector was shot dead at his apartment in Lagos on the morning of 3 September 2017.
4. Gulder Ultimate Search Season 4 (2007)
The Shere Hills of Jos was the venue of 'The Search for the Golden Age' and the athletic Dominic Mudabai outpaced his contemporaries to claim the title that year.
Since winning, Mudabai has appeared in diverse ads with brands such as MTN, Etisalat, Gulder, Stanbic IBTC Pensions, Honeywell, YO' Yoghurt and Interswitch.
He also founded Wung Fitness, a fitness, health and wellness company. Unfortunately, a contestant Anthony Ogadje, drowned in a lake in Jos Plateau State in GUS 4 during the shoot.
5. GUS Season 5 (2008)
In the stormy hills of Mmaku in Awgu, Enugu, Michael Nwanchukwu found 'The Lost Chronicle' and swapped it for the 5 million naira and a brand new SUV. Since winning the fifth season, he has appeared as a "gatekeeper" in other seasons of the show.
6. Gulder Ultimate Search Season 6 (2009)
It held the sixth edition of the GUS held the sixth edition of the GUS in Omodo Forest of Aagba in Osun State and Uche Nwaezeapu found 'The Horn of Valour'. Nwaezeapu married Lauren Agokei in 2018.
RECOMMENDED
7. Gulder Ultimate Search Season 7 (2010)
In the same year when the Celebrity Edition was done, the GUS series moved to Omo Forest, J4 Ogun State for season 7 and 'The Ultimate Hero' was Mr Oyekunle Oluwaremi.
Since winning, Remi has graduated from the New York Film Academy and appeared in several movies and tv shows, most notably Tinsel and Falling.
8. Gulder Ultimate Search Season 8 (2011)
The Kukuruku Hills, Egbetua Quarters in Ososo, Akoko-Edo Edo State, won't recover from 'The Contest of Champions' when Mr Chris Okagbue stunned the world by winning the 8th season.
After the show, Okagbue has been a presenter, as well as appeared in movies and tv shows, including Tinsel, Secrets and Scandals, A Wish, and the critically acclaimed Lotanna.
9. Gulder Ultimate Search Season 9 (2012)
2012 was the year that the search moved to Usaka, Obot Akara, Akwa Ibom state where 'The Gatekeeper's Fortune' was found by Paschal Eronmose Ojezele. Laszlo Bene, the American Director/Producer currently living in South Africa directed GUS 9.
Paschal Eronmose Ojezele found "The Gatekeeper's Fortune" and went home with a 9 million naira grand prize, N500,000 swagger allowance and a brand new 2012 SUV.
10. Gulder Ultimate Search Season 10 (2013)
In the forest of Usaka, Akwa Ibom, Mr Dennis Okike found 'The Tenth Symbol' and exchanged it for the 10 million naira and a brand new Mitsubishi Pajero.
Laszlo Bene, the American Director/Producer currently living in South Africa, also directed GUS 10. Since winning, Okike has appeared in movies including Malaysia Boy.
11. GUS Season 11 (2014)
GUS 11 was in Aguleri forest in Anambra state, where 'The General's Helmet' was found by Chinedu Ubachukwu. He was rewarded with 10 million naira and a brand new Ford Explorer car.
According to his LinkedIn page, Ubachukwu works as a CMMS Analyst at Chevron. The reality show promises to keep you glued to your television.
We believe this was so informative and it also helped please don't forget to share it with your friends so they can be informed too.
CSN Team.
---
---
=> FOLLOW US ON INSTAGRAM | FACEBOOK & TWITTER FOR LATEST UPDATE
Tags: gulder ultimate search 2021 application, gulder ultimate search 2021 website, gulder ultimate search portal, gulder ultimate search registration 2020, gulder ultimate search registration 2021, gulder ultimate search registration form, gulder ultimate search registration portal, Gulder Ultimate Search Registration Season 12 - How to Apply, www gulder ultimate search ng