---
WAEC Financial Accounting Questions 2019 and Theory and OBJ Answers.
WAEC Financial Accounting, Financial Accounting WAEC Questions 2019 | In this article, I will be showing you past WAEC Financial Accounting objective and theory random repeated questions for free. You will also understand how WAEC Financial Accounting questions are set and many more examination details. All you need to do is to stay focus and follow this guide…
The West African Examinations Council (WAEC) is an examination board that conducts the West African Senior School Certificate Examination, for University and Jamb entry examination in West Africa countries. … In a year, over three million candidates registered for the exams coordinated by WAEC.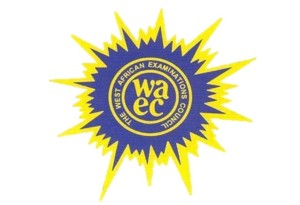 There will be two papers – Paper 1 and Paper 2, both of which will constitute a composite paper to be taken at one sitting.
PAPER 1: Will comprise fifty multiple choice questions to be taken in 1 hour for 50 marks.
PAPER 2: Will be made up of two sections: Sections A and B and will last 2½ hours.
Section A: Will contain five essay questions on theory of financial accounting. Candidates will be required to answer two out of the four questions for 15 marks each.
Section B: Will contain five essay questions on financial accounting practice. Candidates will be required to answer three out of the questions for 15 marks each.
OBJECTIVE
1. The double entry for a cheque returned by a bank to a customer marked "refer to drawer" is debit
A. bank, credit debtor.
B. bank, credit bad debt expenses.
C. bad debt expenses, credit bank.
D. debtor, credit bank.
2. Which of the following is a characteristic of joint venture?
A. The activities are of short term duration.
B. Individual maintains separate account.
C. There is perpetual succession.
D. There is limitation to membership
3. The person who retains ownership of goods on consignment is
A. commission agent.
B. del-credere agent.
C. consignor.
D. consignee.
4. The computer program instructions are read into the
A. output unit.
B. input unit
C. storage unit.
D. central processing unit.
5. In Contract Accounts, retention money refers to the
A. amount due to the contractor but held back by the customer.
B. progressive payments made by the customer to the contractor.
C. contractor's profit on the contract.
D. amount overpaid by the customer to the contractors.
PAPER 2 (ESSAY)
1. (a) Distinguish between reserves and provisions
(b) Explain the following giving one example in each case:
(i) Depreciation;
(ii) Depletion;
(iii) Amortization.
2. (a) What is value added tax?
(b) Distinguish between input vat and output vat.
(c) State four features of Value Added Tax.
3. Explain the following terms as they are used in contract accounts:
(a) Notional profit;
(b) Retention money;
(c) Progress payments;
(d) Work certified;
(e) Work-in-progress.
If you need us to help you with more updated information at the right time about WAEC Financial Accounting Questions 2019, kindly provide us your phone number and email Address in the comment box below. Also feel free to ask any question pertaining to this guide.
What's your take on this? We believe this article was interesting right, if yes, don't hesitate using our share button below to inform – friends and relation via Facebook, twitter or Google+.
CSN Team
Join Over 500,000+ Readers Online Now.
Ads: Knock-off Diabetes in 60 Days => ORDER HERE!
---
♦ Subscribe NOW to Latest GIST from CSN PORTAL in Your EMAIL ADDRESS
Copyright Warning:
Contents on this website may not be republished, reproduced, redistributed either in whole or in part without due permission or acknowledgement. All contents are protected by DMCA.
---
The content on this site is posted with good intentions. If you own this content & believe your copyright was violated or infringed, make sure you contact us at [[email protected]] to file a complaint and actions will be taken immediately.
---
Tags: 2019 WASSCE questions and answers, 2019/2020 WAEC Financial Accounting Questions, Check Financial Accounting Random Repeated Questions Here, Financial accounting questions and answers download, Financial accounting questions and answers PDF, WAEC, WAEC 2019 financial accounting answers, WAEC 2019 Financial Accounting Questions, WAEC accounting past questions, WAEC Financial Accounting Questions, WAEC Financial Accounting Questions 2019, WAEC Theory and Objective Financial Accounting Questions 2019, WASSCE financial accounting past questions, WASSCE Nov/Dec past questions, WASSCE past questions 2019, WASSCE past questions and answers PDF, WASSCE questions 2019