Apply Now Soft Skills Trainer Job at Andela | 2020 Update.
Soft Skills Trainer Job at Andela: Andela is going to change the world. We find the brightest young people in Africa, train them to be world-class developers, and connect them with employers around the world seeking top technical talent. Details below.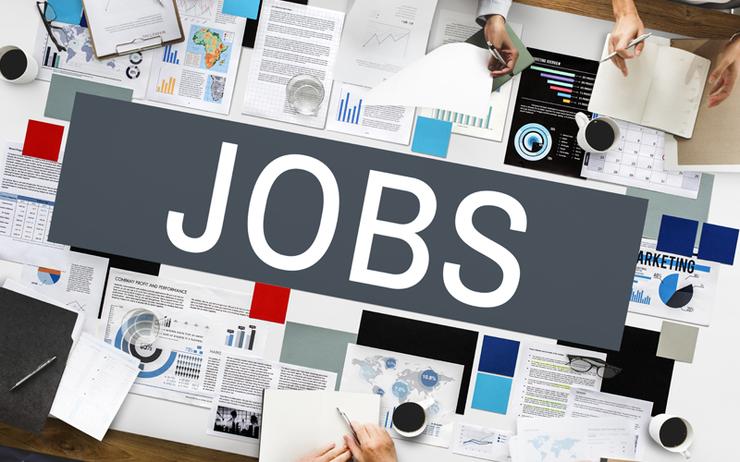 Our greatest impact will be witnessed in the years to come, as Andela Fellows graduate from the Fellowship with the skills and network to found and lead organizations that will transform the global tech landscape.
We want you to change the world with us. With the Andela Training Team, you will have the opportunity to train the brightest rising technology leaders in Africa and help us build one of the best training programs on earth.
Position:  Soft Skills Trainer
How We Train
Andela Fellows join us for a four-year paid Fellowship, during which they experience extensive training, work remotely as core team members in startups and fortune 500 companies around the world, and develop themselves as future founders and leaders of organizations that will impact the world through technology.
The program begins with 100+ hours of intensive soft skills training followed by three months of immersive, simulations-based training to prepare Andela Fellows to excel as remote software developers with Andela partner companies. Over four years, Fellows undergo continuous training and structured self-learning to support their progression as world-class software developers and global technology leaders.
Who We Are Looking For
We are looking for a high performer to join the Andela training team – someone who will push our organization to a higher level, while also developing themselves personally as a world-class teacher, leader, program designer, and global change-maker. This is a very unique and demanding role that is not well-suited for everyone.
As an Andela trainer you will wear many hats, including:
Teach in a group setting 2 to 5 hours per day.
One-on-one mentorship.
Design and run tests and experiments to verify and evolve training methods.
Create tools, policies, and processes.
Holding Fellows accountable and facilitating dismissal when necessary.
Design curriculum and training strategy.
Create learning materials and content.
While you do not need to be an expert at every role, you will be expected to contribute to multiple high priority initiatives simultaneously – helping the organization evolve and scale while ensuring success for Andela Fellows.
Must Haves Qualifications
Natural Teacher: life history shows that your basic needs include eating, sleeping, breathing, and teaching (e.g. coaching, mentoring, training, teaching, counseling).
Change-maker: unconventional thinker with unstoppable initiative; capable of balancing creativity and enthusiasm for change with mission-focus, patience and prioritization.
Guru: uncommon ability to coach and mentor others with a keen understanding of their strengths, weaknesses, and learning styles.
Good Person: driven by purpose, passion, constant learning, and the pursuit of a better world.
High Performer: extraordinarily dynamic and adaptable high performer, capable of making progress on multiple high-priority tasks in a fast-paced startup environment.
Energizer: master in energy manipulation within self and among groups.
Communicator: exceptional professional writing and public speaking abilities.
Other Nice Qualities
Understanding of pedagogical and learning science concepts (e.g. curriculum, assessment, integrated learning).
Experience working with Skype, Slack, Google Hangouts, or other remote communication technologies.
Experience living and working internationally.
Some exposure to the world of software development.
Demonstrable experience building and managing programs (e.g. education programs, large-scale events, entrepreneurship).
Experience with Google Docs, Trello, or similar communication and collaboration technologies.
Who We Are Not Looking For
Candidates who are married to traditional teaching methods (e.g. lecture, examination, presentation).
Candidates who are only interested in teaching in the classroom (and are not interested in participating in curriculum strategy, content creation, and scaling the training program).
Candidates who are seeking a corporate customer service training environment.
Candidates who do not have a strong grasp of why Andela exists and the big picture problems we are solving.
Benefits and Compensation
Full-time compensation
Full medical coverage
Light breakfast and lunch provided daily
Unconventional, dynamic, and passion-filled working environment
Opportunity to work with the brightest minds on the planet
Oh, and a chance to change the world!
We are an equal opportunity employer and value diversity at our company. We do not discriminate on the basis of race, religion, color, national origin, gender, sexual orientation, age, marital status, veteran status, or disability status.
IMPORTANT NOTICE

: This vacancy has now been closed.
How to Apply
Interested and qualified candidates should Click Here to Apply
What's your take on this? We believe this article was interesting right, if yes, don't hesitate using our share button below to inform – friends and relation via Facebook, twitter or Google+.
CSN Team.