Nigerian Army List of Shortlisted Applicants for Zonal Screening 2021. Check List of Zonal Screening Shortlisted Applicants Here, www.narecruitment.org. How to Check Nigerian Army 81RRI Shortlisted Candidates for Pre-Screening Examination 2021.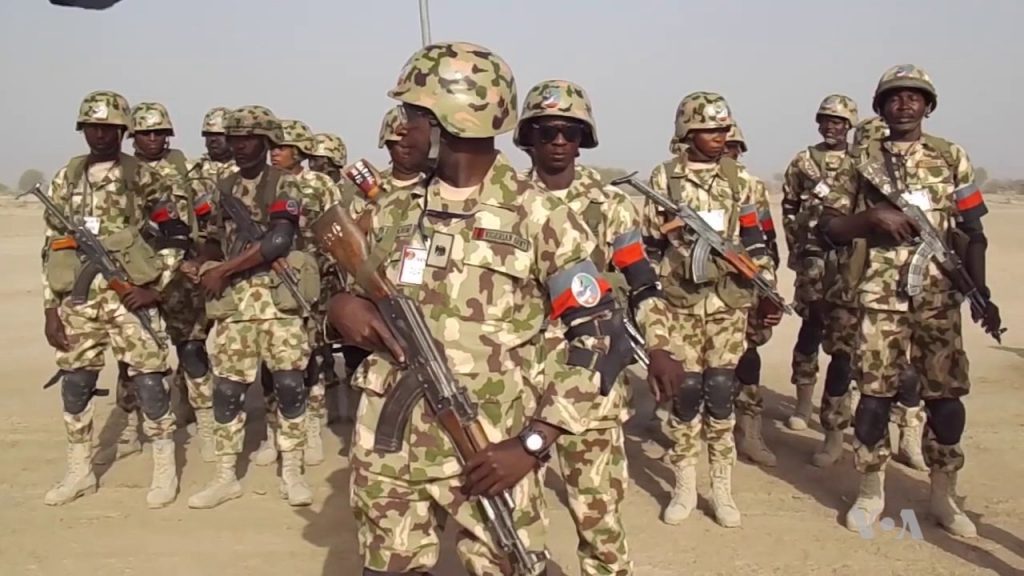 The Nigerian Army, has released the list of Shortlisted Applicants for 81 Regular Recruits Intake Zonal Screening.
The candidates whose names appear below will participate in the Zonal Screening Exercise.
Instructions to Applicants
The Zonal Screening Exercise will begin soon at the designated Zonal Centers.
Successful candidates from the Pre-Screening Examination are to attend the Zonal Screening Centres for their respective states of origin. Submission of the DSS Form is no longer required.
Candidates selected at the Zonal Screening Exercise will immediately commence training at The Depot, Nigerian Army, Zaria.
Candidates are advised in their own interest, not to give any form of gratification or inducement to any person or group of persons to assist them on the recruitment exercise.
How to Check Nigerian Army List Of Shortlisted Candidates
As at early this year the Nigerian army made use of this portal http://recruitment.army.mil.ng/, they seems to have dump this portal to another one.
To check your names you have to log to list of shortlisted candidates
You have to log in to your dashboard.
Input your application number.
Now click on verify.
All applicant who have seen their names, need to report to the screening centre on a given date. We are going to follow up on every information for you, once we get the confirmed date we will inform you.
Nigerian Army Screening Centers for Examination and Pre-Screening in Nigeria
1). North Central Zone 1
Benue
Nasarawa
Plateau
FCT, Abuja
Nigerian Army School of Military Engineering, Makurdi
2). North Central Zone 2
Kwara
Niger
Kogi
Headquarters, 31 Artillery Brigade Minna
3). North East Zone 1
Adamawa
Taraba
Borno
Headquarters 23 Brigade Nigerian Army, Yola
4). North East Zone 2
Bauchi
Yobe
Gombe
Headquarters 33 Brigade Nigerian Army, Bauchi
5) North-West Zone 1
Kano
Kebbi
Sokoto
Zamfara
Headquarters 1 Brigade, Sokoto
6). North West Zone 2
Jigawa
Kaduna
Katsina
Headquarters 1 Division Kaduna
7). South East 1
Abia
Imo
Headquarters 34 Brigade Nigerian Army, Obinze Barracks Owerri
8 South East 2
Anambra
Ebonyi
Enugu
Headquarters 82 Division Garrison, Enugu
8). South-South 1
Akwa-Ibom
Cross River
Rivers
Headquarters, 2 Brigade Port Harcourt
10). South-South 2
Bayelsa
Delta
Edo
Headquarters 4 Brigade Nigerian Army, Benin
11). South West 1
Lagos
Ogun
Ondo
Headquarters 32 Artillery Brigade, Akure
12). South West 2
Ekiti
Osun
Oyo
Headquarters 2 Division Adekunle Fajuyi Cantonment Ibadan
Is Nigerian Army 81RRI Shortlisted Names Out?
Not yet!
Is Nigerian Army SSC 47/2021 Course Shortlisted Candidates Out?
Yes, It is Out Now.
Materials to bring at the Screening Venue 2021/2022
You are expected to bring the following items that will help you perform the necessary activities in the screening center:
Bring your White vests.
Also, bring your Blue short.
Carry your White canvas.
Carry your White socks.
Not forgetting the Original and photocopies of your credentials.
Bring Relevant scratch cards for online verification of result (WASSEC/GCE/NECO/NABTEB).
Writing materials (Biro and Pencil)
File Jacket
National Identity card/slip
Passports and full size 5 x 7 photographs.
Tips that will Help you Succeed in the Nigerian army recruitment 2021/2021
Preparation for the Nigerian army recruitment pre screening exams is what next
Make sure that all your Required Documents are Intact:
As you are going for the Pre-Screening exam ensure that you get all the documents that the Nigerian army has listed during the registration period and they are as follows:
The Nigerian army wants to see a document that shows your real age, so get either a birth certificate or a declaration of age document.
Get all your certificates and put them in order, dust them and file them properly.
Your acknowledgement printed slip and invitations letter you printed from your mail.
Hot Vacancies in Nigeria Right Now
Kindly provide us with your phone number and email address in the comment box below.
What's your take on this Nigerian Army List of Shortlisted? I urge you to use this same opportunity to share this information with others using our Facebook, Twitter or Google+. share button below.
CSN Team.