ADS! Download JAMB CBT Software Now for FREE!
– Npower Portal Login –
Npower Portal Login 2022 www.npower.fmhds.gov.ng is the official update portal for Npower 2022 recruitment. Here on this portal (npower.fmhds.gov.ng) login, we will show you the login guidelines for the Npower recruitment portal.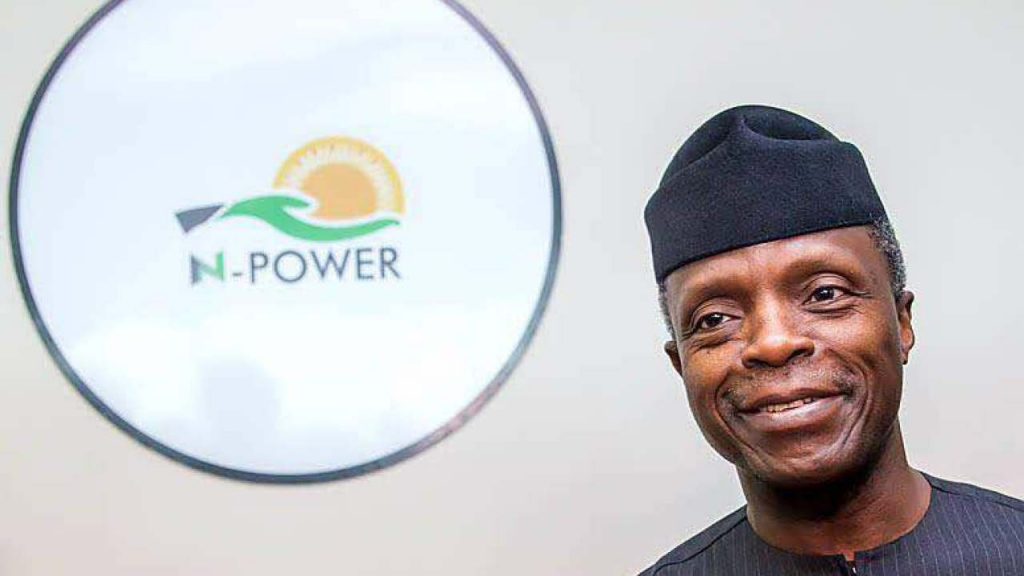 These are just a few brilliant email inquiries from aspiring Npower applicant who desires to join Npower and brace themselves prepared before application commences.
Today, we will provide detailed and insightful responses to the above questions.
This post will cover major sub-topics like Npower eligibility requirements, qualifications, current application update, and registration procedures on the official portal – www.npower.fmhds.gov.ng.
The Npower portal is the only authorized website for Npower online registration.
All interested candidates are advised to kindly adhere strictly to all instructions on the recruitment portal www.npower.fmhds.gov.ng. Applicants should also note that the registration form is free online.
IMPORTANT READ:
npower.fmhds.gov.ng Login Portal News Update
The Npower social media manager said Thursday that npower.fmhds.gov.ng online registration will commence from 11:45 PM (June 26th). Interested candidates are advised to respect the age requirements.
Npower portal will allow new members to sign up, and log in to their power account and will not accept any new application from an already existing beneficiary. The application portal is only for new registration and application intake.
Also, npower.fmhds.gov.ng is the official webpage where the Federal Ministry of Humanitarian Affairs, Disaster Management, and Social Development will collect and process the application of intending N-power beneficiaries. The Npower 2022 recruitment portal will be online from 11:45 pm West African Time.
How to Sign up on npower.fmhds.gov.ng Portal?
To sign up on the Npower portal 2021 recruitment website, one needs to have a valid national identification card. It is also important that interested candidates should have a working BVN (Bank verification number).
npower.fmhds.gov.ng registration is so easy, just create your account, then sign in and upload all the required documents.
Available Vacancies on Npower Portal
Npower has various programmes for Graduates and Non-Graduates which include:
Graduate Category.
Non-Graduate Category.
N-Power Creative

The N-Power Tech-Hardware

N-Power Tech-Software
Npower Recruitment Portal Requirements
Unemployed graduates or non-graduates

Must be between 18-35 years old

Basic illustration skills will be an advantage for animation and graphic arts

For Script Writing, creative writing skills and analytical writing skills will be an advantage

Problem-solving skills

Ability to undertake self-tutorship

Detail-oriented

Analytical
RECOMMENDED:
DISCLAIMER: It is important to note that the NPower Recruitment form 2022 has not been announced officially yet.
You can keep visiting this page @ www.npower.gov.ng to stay updated once the form is out.
Important Points to Note on Npower Recruitment
There are a lot of things you should take into consideration when applying for Npower Recruitment 2022.
Getting the right information at the right time is very important which means you need to be visiting Npower Portal on a regular basis.
Take note of the following information if you wish to be successful in getting employed by Npower.
Your required credentials

Scan copies of your Credentials

Npower Shortlisted Candidates will be published shortly after

Don't pay anyone who claims he can help you get a Job in Npower.
See Guidelines on npower.fmhds.gov.ng Login Portal
Accessing the npower.fmhds.gov.ng portal is very easy. Simply use the details you entered while creating the account. And ensure you don't share your login details with untrusted people.
Applicants can access the Npower login page at npower.fmhds.gov.ng any time for free. Join Npower on social media platforms for the latest news and updates.
Once you've completed your registration for the Npower portal 2022, you will get an email notification. It is important that you check the email for more information.
IMPORTANT! Npower Portal 2022 will not allow anyone who is below 18 years or above 35 years to apply for this online job form. The application form is for Nigerians from 18 and above. To apply today, kindly visit npower.fmhds.gov.ng now.
If you are interested in getting Npower portal news on time about application intake and opening date.
Kindly leave a comment below this article (npower.fmhds.gov.ng login portal) and we will notify you immediately N-Power begins registration.
CSN Team.
Join Over 5 Million Subscribers Today!
---
=> FOLLOW US ON INSTAGRAM | FACEBOOK & TWITTER FOR LATEST UPDATE
Tags: npower.fmhds.gov.ng Login, npower.fmhds.gov.ng Login 2021, npower.fmhds.gov.ng Login Portal, npower.fmhds.gov.ng Login Portal 2021, npower.fmhds.gov.ng Login Portal 2021 Check Application Update, npower.fmhds.gov.ng Login Portal 2021 Check Application Update Here