ADS! Download JAMB CBT Software Now for FREE!
Everything You Need to Know About British Columbia Student Loans.
British Columbia Student Loans: StudentAid BC helps eligible students with the cost of their post-secondary education through loans, grants, scholarships, and other programs.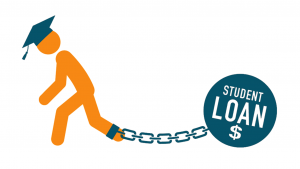 The  British Columbia student loans also offer programs for borrowers who need help repaying their loans. If you are a B.C. resident planning to attend a college, university, public institute or private training school, you have the primary responsibility of paying for your education. Some ways to meet your costs are through:
employment income,
savings,
assets, and
support from family.
However, if this isn't enough, StudentAid BC may be able to supplement (not replace) your own financial resources. B.C. student loans are provided by the provincial government and Canada student loans are provided by the federal government.
These loans are managed as a single Canada-B.C. integrated loan at the National Student Loans Service Centre (NSLSC).
Determining your Eligibility
To be eligible for student aid, you must attend a designated institution and be enrolled in an eligible program. To receive student financial assistance, you must meet all of these basic eligibility criteria:
Be a Canadian citizen, a permanent resident or have protected person status
Have a valid Canadian social insurance number
Be a resident of British Columbia
Be pursuing full-time studies as your primary occupation
Be enrolled in an eligible program of study at an eligible post-secondary institution
Be able to demonstrate financial need
Make academic progress and achieve satisfactory scholastic standing each period of post-secondary study
Your school eligibility
The first thing you will need to do is to check your school designation under StudentAid BC. To receive funding, your school must be deemed eligible. In addition, there is special information if you are attending two schools, if you attend a private institution, or if you are going to school outside of B.C.
Your Financial Need
StudentAid BC funding varies according to your financial situation, status, length of the study program, number of dependants and other factors.
The amount of money you receive from StudentAid BC depends on your financial need, which is calculated using this formula:
Educational costs
Student Resources
Financial need
We subtract your total resources from your total educational costs to calculate your assessed financial need. Your assessed need is then compared with the maximum weekly funding limit allowed for your study period.
How to Apply as a Full-time Student
Guidelines
Below are the steps in applying for B.C. and Canada student loans if you are a full-time student.
Choose the post-secondary school you want to attend, and determine the study period (registration period) for which you need funding.
Check to make sure your school is designated for StudentAid BC funding.
Figure out how much money you need to attend school:
Use the financial need formula
Complete a budget worksheet
Check your eligibility for the maximum funding limits
Complete and submit the online StudentAid BC application form by registering for a StudentAid BC dashboard account. If you are a new student you will need to have your identity verified at a Service BC location in order to apply for funding.
You can check your application status from your dashboard. StudentAid BC will process your application within six weeks and notify you of the outcome on your dashboard account.
How to Apply as a Part-time Student
Guidelines
Below are the steps in applying for B.C. and Canada student loans as a part-time student.
Enroll in the designated post-secondary school in Canada you want to attend
Fill in a part-time studies application available from the StudentAid BC website for the federal financial assistance programs.
Take your application to the financial aid office at your school. Your school will fill out the study information section and forward the application to StudentAid BC.
What Happens After I Submit an Application?
After you submit your application for funding, it is assessed. StudentAid BC assesses your financial need considering allowable costs and resources and determines whether or not you will receive funding. You will receive a notification of assessment that tells you how much funding you will get.
The receive your funding section describes the steps you need to take to use your funding to pay for school. If you do not receive funding, you can appeal your assessment.
Your Loan Responsibilities
When you receive your student loan and are attending classes, there are certain things you must do to stay interest-free and eligible for future funding. The money provided by StudentAid BC is for your education.
Your first responsibility is to pay the tuition fees and other required fees to your school. That has priority over all other costs for which you may have received funding.
To stay eligible for StudentAid BC loans or grants, you must attend school full-time for the entire study period for which you have received funding.
If you drop below the required course load during your first semester/term but plan to attend full-time in the second semester/term, you must submit a new application for student assistance. Your new application will be assessed once the withdrawal process at your school is complete.
If you stop attending classes, drop below your required course load, or fail to maintain the minimum number of weekly instructional hours for non-academic programs for your entire study period, but you do not formally withdraw from school, you may still be considered withdrawn for student assistance purposes.
Loan repayment
You have six months from your study period end date before you must start paying back your loan.
When Should I Start Repayment?
Starting your repayment early will reduce your debt load after graduation because payments are applied directly to the outstanding principal balance. Contact the lender(s) holding your student loans to arrange repayment if you:
Have finished your program
Have transferred to part-time studies
Are taking time off
Withdrew from school completely
Want to make payments while still in school
If you are repaying your loan use the Pre-Authorized Payment form to sign up for pre-authorized payments or to update your banking information.
CSN Team
Join Over 5 Million Subscribers Today!
---
=> FOLLOW US ON INSTAGRAM | FACEBOOK & TWITTER FOR LATEST UPDATE
Tags: bc student loan application, bc student loan eligibility calculator, bc student loan interest, bc student loan repayment, national student loan bc, national student loan bc sign in, studentaid bc contact, when to apply for student loans