Big Brother Naija 2021: BBNaija is a television reality game show where a group of contestants, known as Housemates, are kept in a building under surveillance and surrounded by hidden cameras. These housemates are rewarded and punished (evicted) based on their performances.
Are you aware of its 6th edition coming up? Read through for more information on it.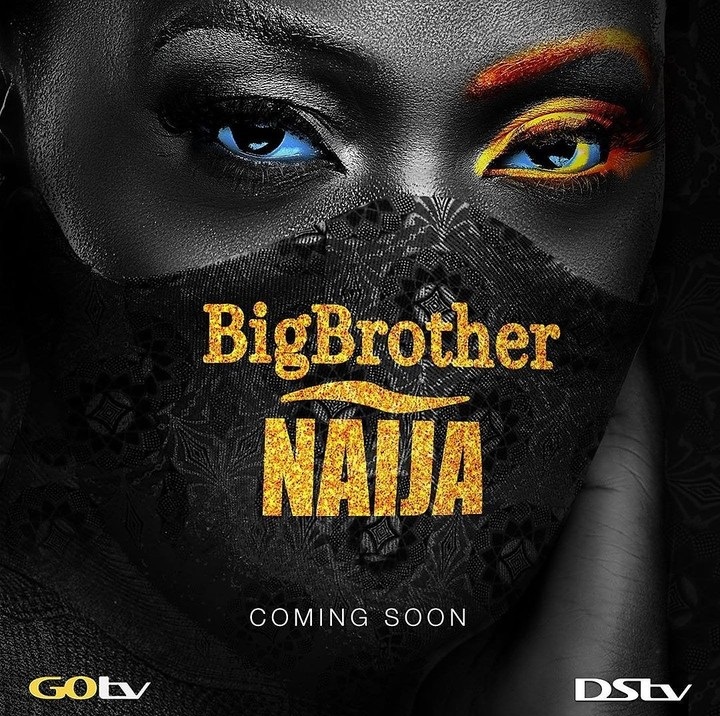 Big Brother Nigeria (BBNaija) commence Auditions for its Big Brother Naija season 5 online audition 2021. The Big Brother Naija is open to both male and female Nigerians at least 21 years and above with a valid Nigerian passport. If you think you have what it takes to be a Housemate this season, then don't hold back!
The first season of Big Brother Naija premiered in 2006 and aired on Dstv Channel 37 from March 5 to June 4, 2016. In a twist to the game, two new contestants were introduced on Day 23, much to the excitement of the remaining housemates.
After the conclusion of the last year's successful Big brother Naija Show (BBNaija), it was observed that so many people have intentions of applying for the next upcoming BBN housemates game show. Read through for more insight
About Big Brother Naija
Big Brother Naija formerly known as Big Brother Nigeria is one of the best Nigeria reality TV show in MultiChoice Nigeria paid satellite, DStv, and GOtv in which contestants live in an isolated house and compete for a large cash prize worth $100,000.
At the end of the show by avoiding being evicted by viewers, the housemates are evicted base on the viewer's votes and the Last man standing goes home with the grand prize.
How to Apply for BBNaija Online Audition 2021
You are expected to record a two-minute video of yourself stating why you should be picked to be a Housemate in season 5 of Big Brother Naija.
Only after recording your video, then you need to fill out the online registration form and upload your video below.
Please answer all questions on the form fully and honestly.
If it is discovered that you have been deliberately untruthful or have withheld information relevant to your character or your past, you will be disqualified from the selection process.
Big Brother Naija Requirements
Before Applicant are eligible for Big Brother Naija Application for Audition;
You must be a Nigerian citizen over 21 years of age.
A valid international passport.
BBNaija Registration Guideline 2021
Eligibility Requirements
If you are selected by the producers for the next phase of the auditions, you must avail yourself of a possible video interview.
If you are selected for the next phase, you will be contacted via email. Make sure your email address is correct and check your email to see if you qualify.
All selected applicants would receive their email no later than the 15th of June 2021. If you do not receive an email by the date, you have not been selected.
If you are selected by the Producer for an interview in the Semi-Finals, you must be willing to travel to Lagos at a time as scheduled by the Producer in its sole discretion for the final selection process. Economy travel and hotel accommodations will be arranged and paid for by the Producer.
You must be willing to live in the Big Brother Naija house located in Lagos with approximately a dozen or more strangers where you will have little or no privacy. If you are chosen to live in the house, it is your responsibility to make any necessary arrangements with your employer and family in anticipation of your extended absence.
Important Reads:
Big Brother Naija 2021 Audition Venues
Lagos – West Town Hotel; 1, Ayeni Street, behind Sheraton Hotel, Ikeja
Port Harcourt – 5141, Aba Road, Port Harcourt
Abuja – MultiChoice Office, Plot 1548, Ademola Adetokunbo Street, beside NEMA, adjacent Transcorp Hilton, Maitama
Enugu – Oakland Hotel and Park, Tunnel Crossing, Ogui Link Road, beside Etim Plaza, Enugu
Delta State – Deluxe Garden Suites, Bauchi Close, Shell Edjeba, Warri
Ibadan – Mauve 21 Events Centre, MKO Abiola Way, Ring Road, by Adeoyo Junction, Ibadan
Benin
Calabar
What Is the Official Website Of Big Brother Naija?
The official website of Big Brother Naija is www.bbn.ng but for those who want to register for the 5th edition of the program, visit www.bbnaijadaily.com for more information.
BBNaija Closing Date 2021
The Big Brother Naija registration commenced on Wednesday, May 2021, and will close on Saturday, May 30, 2021.
We believe this information on Big Brother Naija 2021 Official Website | How To Apply Online is helpful to you? Why not share it with your friends out there by clicking on the share button on this website. You can as well subscribe to be updated for further information concerning this topic.
CSN Team.
Don't miss this opportunity
Enter Your Details
Tags: BBNaija Registration Guideline 2020, Big Brother Naija, Big Brother Naija 2020 Official Website, How to apply online for big brother naija