– School of Medical Sciences Scholarship –
The University of Auckland is now accepting applications from suitably qualified students for their School of Medical Sciences Scholarship. It is a fully funded scholarship for all students.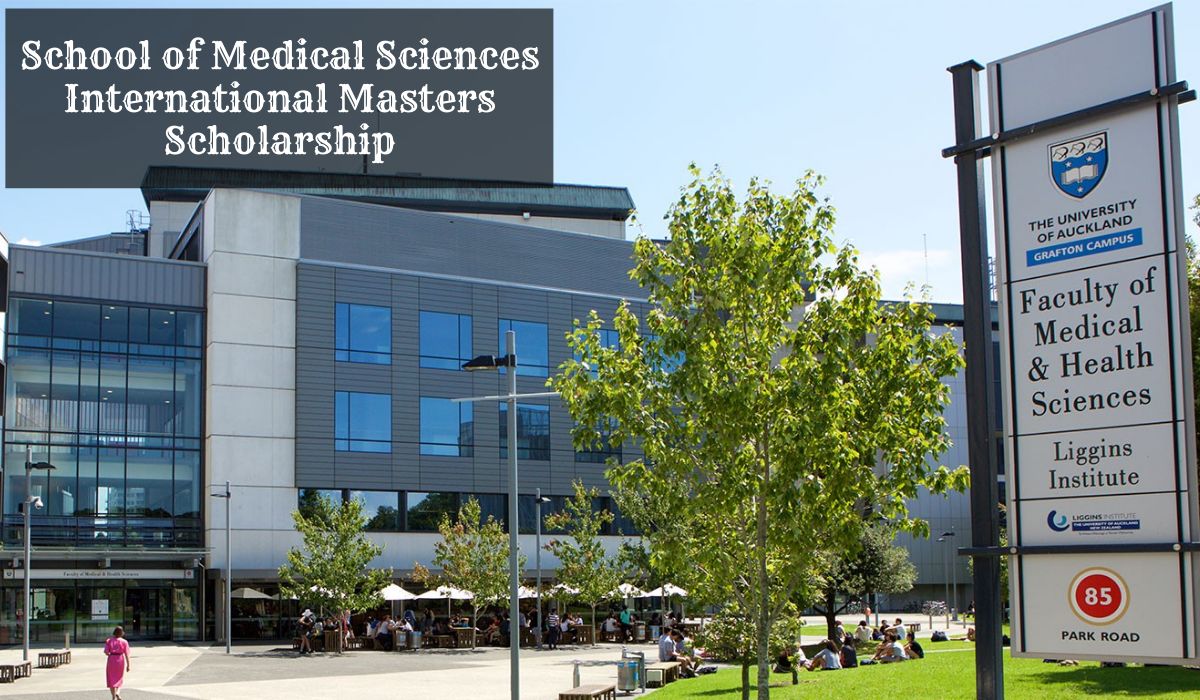 About the University of Auckland
Founded in 1883, Auckland is the country's largest university, with over 40,000 students, nearly 10,000 of whom graduate annually.
The School of Medical Sciences of the University of Auckland is offering the School of Medical Sciences International Masters Scholarship with the main purpose of attracting new international students of high calibre to enrol in master's level study for one year or two years at the school.
Aim and Benefits of Scholarship
This is a scholarship to support international master's students in the School of Medical Sciences with a tuition fees credit of up to $20,000 per annum.
Scholarship Courses
Medical
READ ALSO:
Requirements for Scholarship
Please refer to the programme regulations (PDF), a part of which is stated:
1. The Scholarship is tenable for international students.
2. Students who have already commenced their program are not eligible for consideration for this Scholarship.
3. The basis of selection will be academic merit as assessed by the grade point average (GPA) or grade point equivalent (GPE) calculated over the most recent qualifying program.
4. Applicants must have a GPA/GPE of 7.00 or above in their most recent qualifying programme to be eligible for scholarship consideration.
5. The Scholarship may be awarded only to new international students who have received an offer of study to undertake a Master of Biomedical Science, Master of Science in Pharmacology, or Master of Science in Physiology at the University of Auckland.
Application Deadline
December 1, 2022
We hope this information has satisfied your curiosity. What not to share to bless someone out there? Click on the Share button on this site to help share with friends and loved ones.