---
The Joint Admissions and Matriculation Board, JAMB direct entry registration centres in your state of registration are listed below. See more details about the JAMB Direct Entry 2020/2021 Registration Centres below.
This is to inform all the candidates looking for JAMB Direct Entry 2020/2021 Registration Centres in Nigeria. To avoid problems associated with registration, it's wise you register with authorized registration centres.
Joint Admissions and Matriculation Board
The Joint Admissions and Matriculations Board (JAMB) is a Nigerian entrance examination board for tertiary-level institutions.
The board conducts the entrance Unified Tertiary Matriculation Examination for prospective undergraduates into Nigerian universities.
The board is also responsible for administering similar examinations for applicants of the Nigerian public and private monotechnics, polytechnics, and colleges of education.
The Joint Admission Matriculation Board (JAMB) mission is to reliably measure candidates' abilities and determine their suitability for higher education. READ MORE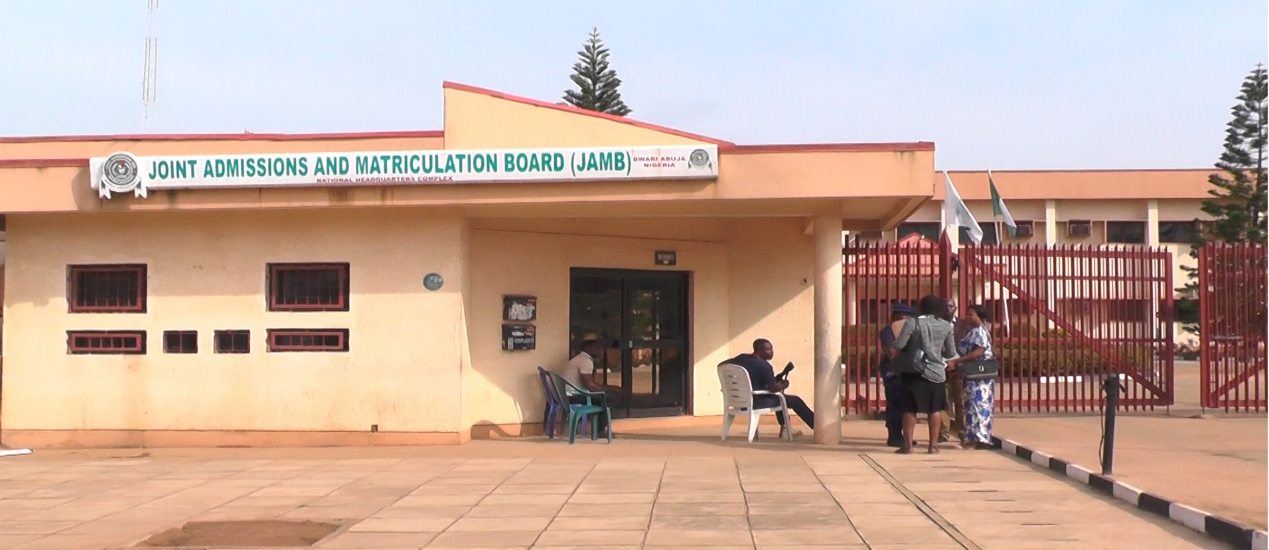 Dangerous Mistakes JAMBITES Make while Registering JAMB
Below are seven (7) of the most dangerous mistakes usually made by JAMBITES during JAMB registration.
1. Don't select one university and polytechnic as first and second.
2. Do not choose State University as first choice and federal university as 2nd choice.
3. Get the correct UTME requirement for your course before selecting any subject in JAMB.
4. All management students must select mathematics in JAMB.
5. Fill only the genuine information about yourself in JAMB e.g. state, age and local government.
6. Don't select a course you don't have the complete requirement for in your O'level, except you are planning to obtain them later.
7. Finally, know the school fees of the particular institution you want to select in JAMB.
Now that we have out the dangerous mistakes JAMBITES make above, see the 2021 general information on registration below.
General Information on Registration
1. All candidates must mandatorily register their profiles through text messages as illustrated above before proceeding to buy the ePIN.
2. The registration fee is non-refundable
3. As it is the practice, centres are allowed to charge not more than Seven Hundred Naira (₦700) only as registration. Any centre that charges more than Seven Hundred Naira (₦700) should be reported to JAMB for appropriate sanctions.
4. All CBT centres have been mandated to select any of the participating banks, MMOs, MFBs, etc.
These financial institutions are to be present at the CBT centres to collect all No CBT centre staff is allowed to conduct direct cash transaction with the candidates.
5. Candidates are advised to read and understand the guidelines on admission and instructions on completing the online registration before commencing the registration process.
6. Multiple registrations are not Candidates who register more than once will be identified and disqualified.
7. Candidates should note that they must be present and take live photographs that will be embossed on their result slips and admission letters. Scanned/stapled passport photograph is not allowed.
8. All candidate should note that irrespective of their choice of course of study, they will also be tested on a general text:
"The Life Changer" by Khadija Abubakar Jali for UTME Candidates and DE candidates are also expected to read the text.
9. Candidates/Officials would not be allowed to enter the examination centre with a wristwatch, Phone, electronic device, or any pen/biro. Only the common pencil is allowed.
10. Candidates are warned that JAMB does not require or authorise ANY cyber cafe services or establishment other than the accredited CBT centres for this exercise.
See also: 
How to Locate Authorized Registration Centres in Your State of Registration
LIST OF CBT CENTRE'S RECOMMENDED FOR 2021UTME REGISTRATION
Follow the link below in case your device can't display the document above (Note: You will however need a device that is capable of opening PDF files to access the list).
Can't access PDF document? Don't worry, we got you covered. Click on the link representing your state below to access the approved centres:
What's your take on this? We believe this article was helpful, if yes, don't hesitate to share this information with your friends on Facebook, Twitter, Whatsapp and Google plus.
CSN Team.
---
---
=> FOLLOW US ON INSTAGRAM | FACEBOOK & TWITTER FOR LATEST UPDATE
Tags: JAMB, JAMB Direct Entry, JAMB Direct Entry 2020/2021 Registration Centres, JAMB Direct Entry Registration Centres