– Star Wars Memes –
Are you a Star Wars fan? Then you should understand why Star Wars Memes from the Last Jedi or Don't Jump on the Bandwagon series make you laugh so hard. This series' memes can be amusing!
In recent years, everyone, especially the youth, has been talking about Star Wars.
For a generation raised without fairy tales, this epic is something they fixate on, to the point that they make jokes and memes out of it just for fun.
The speed at which Star Wars memes are spreading is becoming ridiculous, thanks to social media!
You will undoubtedly find a Funny Star Wars Meme regarding any of the renowned characters, regardless of which one is your favorite in this article.
Star Wars Meme
Star Wars is a multiplatform American epic space opera franchise that originated with the 1977 film of the same name and has developed additional into a global pop culture phenomenon.
The franchise has grown to include television shows, video games, novels, comic books, theme park attractions, and themed areas, forming an all-encompassing fictitious universe.
If you haven't seen any of the films but want to, the first question to consider is which order to watch them in.
Don't worry; there are plenty of other theories on the subject as well! The most common order is to watch episode IV first, then V, II, III, and finally VI.
Most of these Wars memes come from Yoda because it's always amusing to parody his unique style of speaking, whereas the majority of Star Wars puns come from Luke Skywalker himself, whose antics demand to be teased.
Best Star Wars Memes
Looking for the best star wars memes trends? Check these out!
1. It's a Familial Trait

The Skywalkers are like that. Leia was fortunate not to lose any of her arms. After all, she did get Han back for a little time.
2. Fake News
Jedi younglings were Force-sensitive children who were sent to the Jedi Temple to be trained as Jedi. In the Jedi Temple on Coruscant, Anakin Skywalker once massacred a bunch of Jedi younglings.
This practice of utilizing youngling's things as fake news is amusing.
3. Darth Vader vs Batman
This star wars meme that compares Batman and Darth Vader's skills has been trending lately.
Can you imagine they even went so far as to say that Darth Vader doesn't have legs and arms but can still kick ass! What is he using then? This meme is amusing!
4. Master Yoda's Graduation
Skywalker's face after showing Master Yoda's graduation picture in this star wars meme is hilarious, not even that their reaction after seeing the pictures can make you laugh out your ribs. this is one of the best star wars memes ever.
5.  Hallway Scene
This meme shows star wars actors in different hallways scenes. 
Vader's scene is always breathe taking! whether he's showing his dark side or boasting around after a fight.
Star Wars Valentines Memes
These funny Valentine's memes will keep you laughing Or Crying. that is if only you're single or in an amazing relationship.
1. Single Buddies
These memes make fun of our single buddies in the house.  Sorry to say you would remain single until you are married. this could make me cry.  I want a date!
2. It's an Oldie, but It's Goodie
This clever meme is a clever take on classic love poetry. You can send it to your loved ones anytime, any day and you will get them smiling all day.
3. Yes, I Agree
This is a jocular Star wars valentine meme ever. This case is a do-or-die affair because there is no  "No" option.
However, you can send this meme to your partner, you are about to engage or the one you have finished engaging to get them laughing. But it can be risky, don't say I didn't warn you! 
4. Love You Always
"I cherish you to the moon and back" was a thing of the past. When it comes to Endor, it is business.
5. Awkwardness in Abundant

You kiss a female now and then. And it's not uncommon for that female to turn out to be your sister. Before kissing, you better double-check your family history.
Funny Star Wars Memes
You will find the Star Wars Memes list amusing. That is if you are a true fan of this epic. Don't forget to laugh and share!
1. Two Masters
2. Polarizing
3. Vader's Light
4. Anakin Skywalker Toxic Masculinity
5. Integer Squad
Star Wars Birthday Meme
Are you looking for some amusing Happy Birthday Memes? Check out our compilation of the Internet's Most Outrageously Hilarious Memes.
1. Birthday Time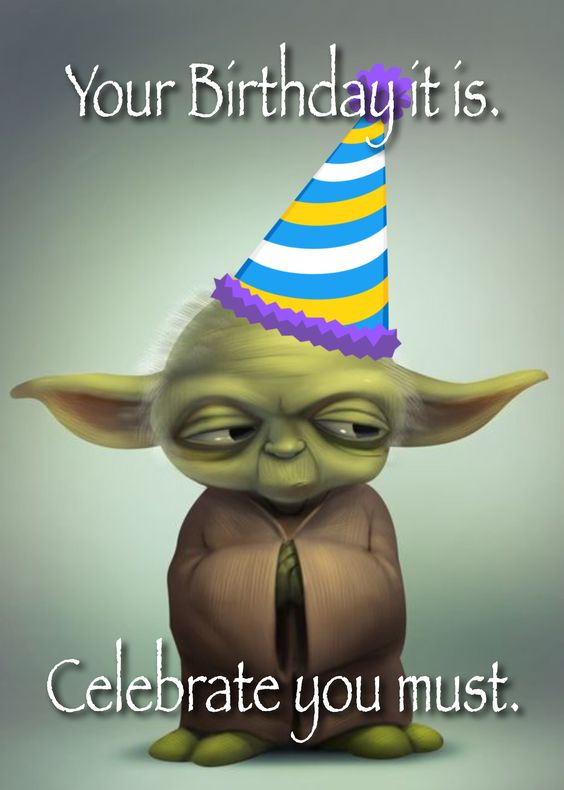 2. Force Wishes
3. Yoga's Moment
4. Yoda Best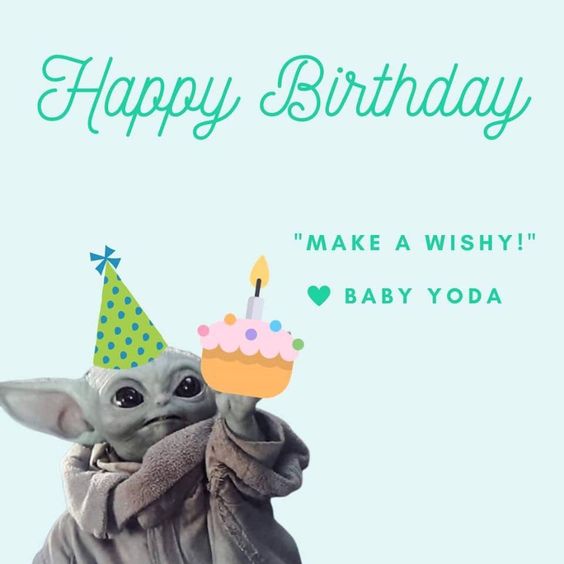 5. Another Year Around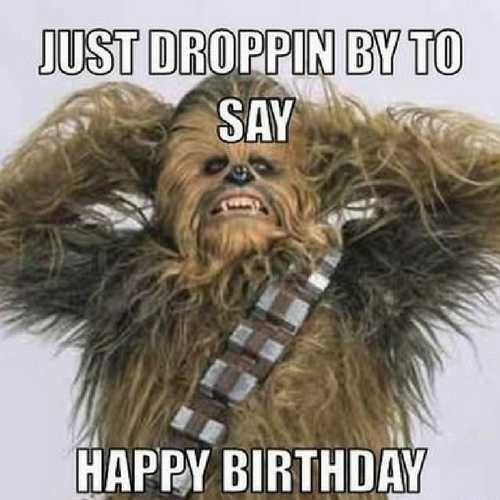 Star Wars Day Memes
Star Wars Day only comes around once a year, and it is just right at the corner! therefore there's no better way to commemorate the occasion than by sharing the best May 4th memes available for you. 
1. May The Fourth Be with You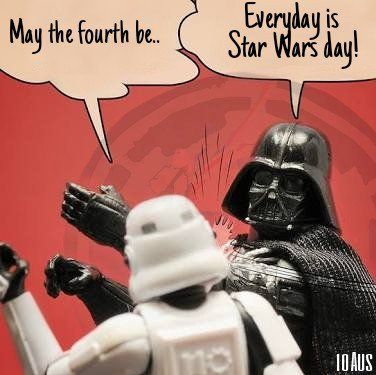 2. Pew Pew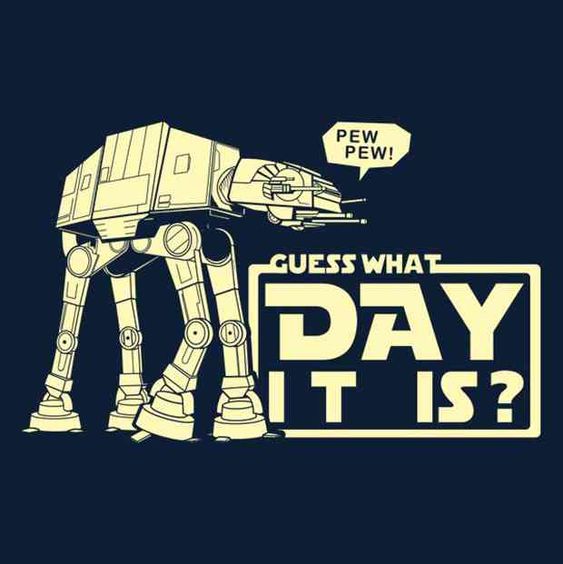 3. Vadar's wishes
4. Stay Safe
5. Celebrate Fourth
Star Wars Meme Template
Here are some star Wars memes templates you can add captions to .. Feel free, to be creative!
1. No Caption
2. No Caption
3. No Caption
4. No Caption
5. No Caption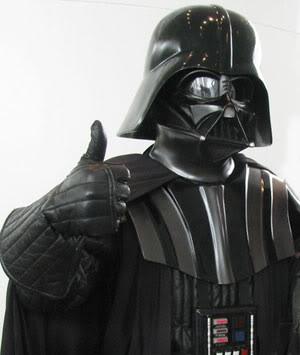 FAQs
What is the Star Wars meme?
The Star Wars meme are pictures, video gifs etc. representation of  star wars casts inspired by a moment from the Star Wars film.
 
It could be from the scene in "Attack of the Clones" where Padme Amidala (Natalie Portman) and Anakin Skywalker (Hayden Christensen) are discussing politics. Anakin specifically discusses dictatorships and why they might be beneficial to society.
A Passionate Article about Darth Vader?
Darth Vader is a terrifying adversary. He is stoic, heartless, and intelligent all at the same time. Darth Vader is the most well-known villain in the Star Wars franchise, with a long and convoluted backstory.
 
However, he does use his in-depth knowledge of the Force to gain dominance. He also criticizes the Jedi's ancient ways, which say that one should only use one's skills to help those who are less fortunate.
If you haven't seen the movies, we strongly advise you to do so, as the Star Wars jokes might spoil the joy. Whether it be from the Prequels, Original Trilogy, Sequels, Legends, Clone Wars.
However, I hope this article was very interesting and has made you laugh a couple of times. If it did, do not hesitate to click the like button, comment, and share with family and friends.
CSN Team.
Tags: best star wars memes, funny star wars memes, star wars birthday meme, star wars day memes, star wars meme, star wars meme template, star wars memes 2021, star wars memes clean, star wars memes prequels, star wars memes reddit, star wars prequel memes, star wars valentines memes