– Most Beautiful Women in the World –
Take a look at this list of the world's most beautiful women who have created wonder through their work or radiance.
Beauty refers to a person's outward appearance as well as inner beauty.
A person's external appearance is enhanced by the inner beauty of a pure soul.
Furthermore, we believe that every woman is a divinely created beauty.
There are a few ladies in the world who are stunningly gorgeous, despite the fact that this is somewhat subjective. You can't take your gaze away from them.
READ ALSO!!
Most Beautiful Women in the World
This post covers a list of stunning ladies who might be a visual feast for your eyes. Keep scrolling!!
1. Bella Hadid
Bella Hadid is a professional model. This lovely lady was born in Washington, DC on October 9th, 1996. Her stature is 5'9″. She is well-known despite the fact that she is just in her early twenties.
This young model possesses both beauty and intelligence, and she certainly knows how to walk the runway and capture everyone's attention.
Her chiseled chin and long legs compete with some of the best models in the industry.
Despite her enormous recognition and success, Bella's friends and family report that she is quite humble and enjoys the simple pleasures of life.
2. Zozibini Tunzi
As the winner of the Miss Universe 2019 contest, Zozibini Tunzi is the center of attention. Born September 18, 1993, in Tsolo, Eastern Cape, South Africa 5'10" in height
She is also the first black lady to win the title with afro-textured hair.
Her determination to combat gender stereotypes and raise awareness about gender-based violence is admirable.
3. Angelina Jolie
Angelina Jolie is an American actress who was born on June 4th, 1975 in Los Angeles, California.
Not just a stunning actress, but also a talented filmmaker and humanitarian.
Her stature is 5'7″. Angelina Jolie has appeared in a number of films, including Maleficent, Come Away, and The Tourist.
Jolie has won three Golden Globe Awards and an Oscar.
More Details!!
She has also been honored with the Jean Hersholt Humanitarian Award and an honorary Dame Commander of the Order of St Michael and St George for her humanitarian efforts.
Angelina Jolie has advocated for a variety of causes, including education and women's rights, among others.
A well-known actress who has been dubbed one of Hollywood's most powerful and influential figures
READ ALSO!!
4. Scarlett Johansson
She was born November 22, 1984, in Manhattan, New York, United States of America, 1.6 m in height
For her role in Lost in Translation, she received a BAFTA and was nominated for a Golden Globe.
Scarlett Johansson is the most beautiful woman on the planet. She is an actress, model, and singer from the United States.
 Her acting career began when she was a child. Her breakthrough performance came in the film 'Lost in Translation,' in which she co-starred with Bill Murray.
ScarJo performed a 25-year-old character convincingly at the age of 18. Vicki Cristina Barcelona, Lucy, Don Jon, and others are some of her other well-known flicks.
5. Blake Lively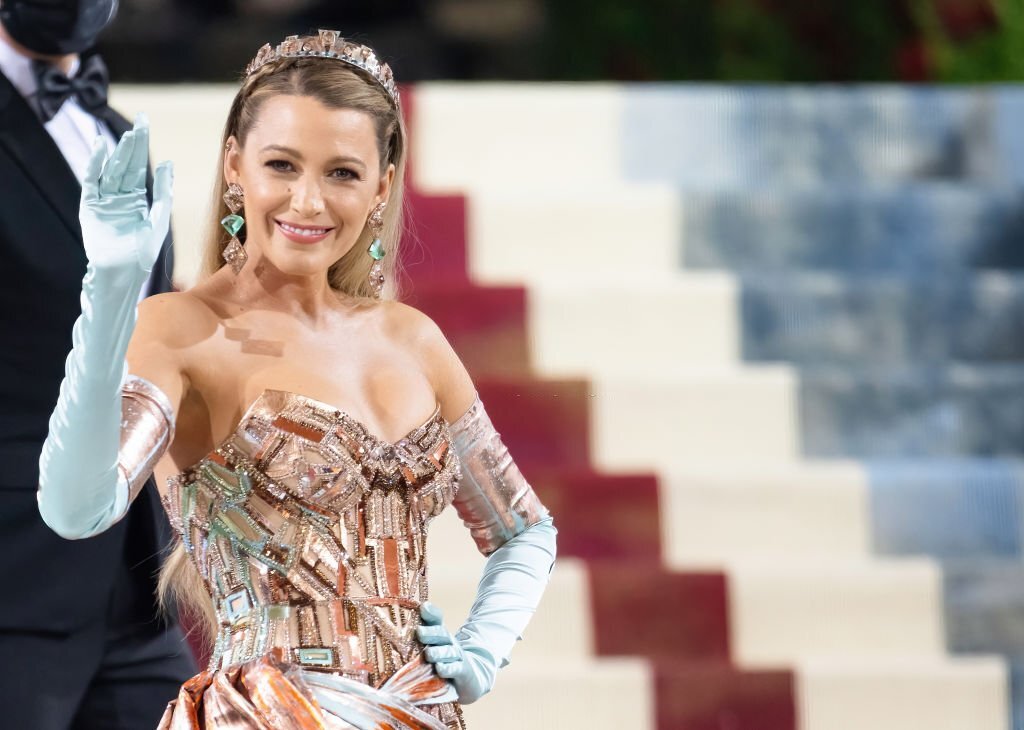 Blake Lively is an actress from the United States. She was born in Los Angeles, California on August 25, 1987.
She rose to fame after starring in the television show Gossip Girl. She also appeared in films such as The Shallows, A Simple Favor, The Age of Adaline, and others.
Moreover, she married Ryan Reynolds in 2012 and they have three children together.
Also, she has won numerous honors, including the Teen Choice Award for Best Breakthrough Performance and the People's Choice Award for Favorite Dramatic Movie Actress.
6. Aishwarya Rai Bachchan
Aishwarya Rai Bachchan is an actress from India who has appeared in over 40 films. She's appeared in films in Hindi, English, Telegu, Bengali, and Tamil.
On November 1, 1973, she was born in Mangalore, India. She is one of the most well-known and well-liked celebrities not only in India but also around the world, thanks to her acting career.
Devdas, Ae Dil Hai Mushkil, and Jodhaa Akbar are among her most well-known films.
She married Abhishek Bachchan in 2007 and they have a daughter named Aaradhya Bachchan.
Aishwarya's green eyes have been well-known since she was crowned Miss World in 1994. She has also received the Padma Shri award from India, as well as other honors.
READ ALSO!!
We believe this article on the most beautiful women in the world was interesting. Feel free to share this content with family and friends!
CSN Team.