---
How to Check Jamb Center 2021: Do you wish to reprint your JAMB slip to check the date and location of your JAMB test for JAMB 2021/2022? If you're looking for a guide to help you check your JAMB test date, centre, and time, you've come to the correct spot. This post you're reading now provides a guide to help you check your JAMB exam date, centre, and time.
Is JAMB Exams & Centres Date 2021 out
The official announcement of the JAMB Exam Centers for 2021/2022 has been made.
Before the exam, all applicants who have successfully enrolled for JAMB will be notified of the time and location where they will write their examinations.
On Tuesday, June 15th, 2021, the Joint Admissions and Matriculation Board (JAMB) has advised all applicants who have not yet registered but have obtained profile numbers and begun the registration process to attend specifically designated registration centers to finish their registration.
JAMB has Started Sending Examination Centres 2021
According to information received by us, starting 12 noon on Monday, June 14th, 2021.
The Joint Admission and Matriculation Board (JAMB) will send an e-mail to all applicants who have dully registered for the exam informing them of their various centers.
Other necessary information is contained in the slip which they will send to your e-mail address. It is important to keep checking your inbox and spam folder before the UTME commences.
Amongst other things that will be in your JAMB slip is Examination date and time, JAMB center, subject combination, registration number.
When is JAMB Exams Date 2021/2022
The JAMB 2021 examination date earlier scheduled hold from June 19 to July 3, 2021.
How to Check JAMB Exams Centre 2021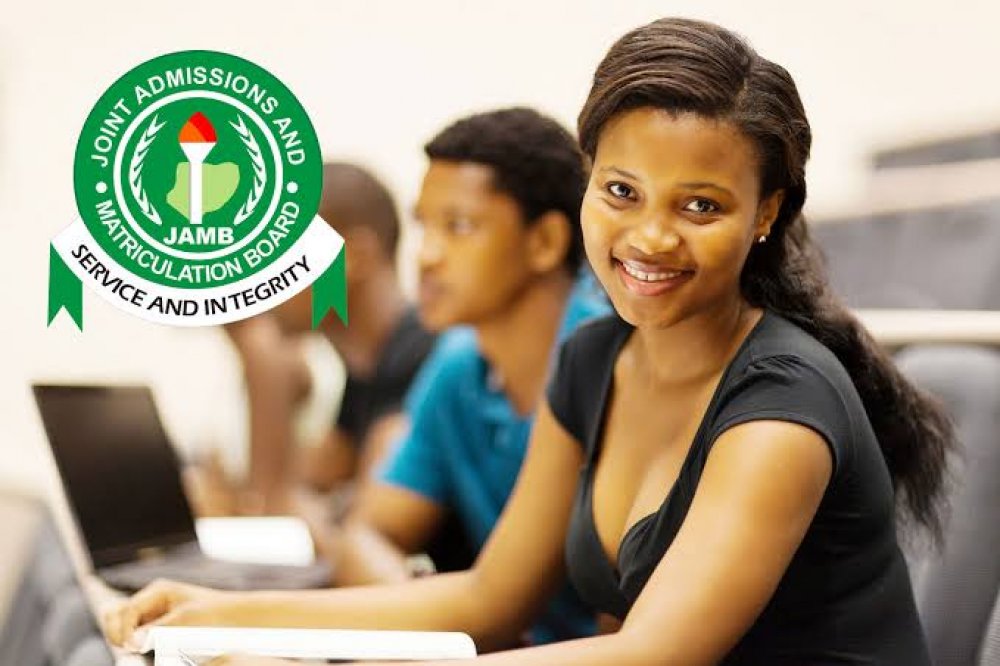 Candidates are advised to check their email frequently because JAMB will send the details of students centre and exam date.
Make sure you print the message for you to take along it along to your centre on the examination day.
Alternatively, you can visit your jamb profile to print it out before the examination day. 
Designated registration centre for each candidate is being forwarded to him/her through the GSM text(SMS) messages and available on the web-site of the Board (www.jamb.gov.ng) from 12 noon on Monday 14th June, 2021.
The identification number on each form given to the candidates has been used to assign the candidates to their registration centres.
Method 1: By Visiting JAMB Website
The first option that we will be introducing to you today is the most preferable option because it shows you your exam Center, venue, date and time. Reprint your Jamb Slip
Method 2: Checking SMS /Email Address
The second option we will be introducing to you today is the email options where by jamb will use a bulk sms system to dispatch a message informing you to go check your mail for your venue.
How to Reprint JAMB Slip 2021/2022

Reprinting of JAMB registration slip is quite easy. All you would be required to print your JAMB exam slip that reflect your examination schedule is your registration number.
Follow the steps outlined below for the process:
Log in to JAMB slip reprint portal on https://www.jamb.gov.ng/ or You can use a quick link http://www.jamb.org.ng/PrintExamslip/PrintExaminationSlip.
Login to your JAMB e-Facility account and then enter your email and password to login to your Jamb profile
Look at the right corner of the page; there is a bold, green heading with words 'Re-Print Your Slip'. Then click on it.
On the JAMB slip reprint portal, enter your JAMB registration number in the provided space and then click 'Re-Print'.
The information of your exact date of the exam you've received; time and also venue will appear on the slip.
You can now click to reprint the JAMB slip via your printer or just press 'ctrl' and then 'P' on your keyboard.
Note:
Bring a copy of this JAMB registration slip and a Biro to the Examination Centre and Submit the Slip to the Invigilator. You are advised to keep a copy of this Slip for reference purposes.
The information contain in the message or JAMB slip
Examination date and time
Examination venue i.e JAMB center
JAMB subject combination
JAMB registration number
Important information to note on the message or JAMB slip:
DO NOT Take Your Mobile Phone or Bag to the Jamb Exam Center.
Take your original Jamb slip along to the examination venue.
Keep a copy of Jamb SLIP for reference purposes.
Your Biometric (Thumbprints) Verification is COMPULSORY at the Examination Centre.
You will be marked absent if you go to the center very late
NO Change of Subject in the Examination Center.
2021 JAMB UTME Preparation Tips
JAMB examination date has been announced. While waiting to write the exam, you, however, need to prepare and put something in order before the examination. Here are some of the things you need to do below.
Furthermore, to see other courses, check out the JAMB Subject combination for all courses here.
JAMB Examination Result 2021
The way board releases candidates result changed in 2020. Initially, the JAMB result comes out within 24hrs of writing the exam, but now candidates will have to wait for 2–3 days before they can access their score.
JAMB Score Grade Points
| | | |
| --- | --- | --- |
| GRADE | TO | POINTS |
| 180 | 185 | 20 |
| 186 | 190 | 21 |
| 191 | 195 | 22 |
| 196 | 200 | 23 |
| 201 | 205 | 24 |
| 206 | 210 | 25 |
| 211 | 215 | 26 |
| 216 | 222 | 27 |
| 221 | 225 | 28 |
| 226 | 230 | 29 |
| 231 | 235 | 30 |
| 236 | 240 | 31 |
| 244 | 248 | 32 |
| 252 | 256 | 33 |
| 260 | 300 | 34-43 |
| 300 | 400 | 44-60 |
This new system will also affect those with low WAEC and NECO Grade as this could water down your high jamb score.
Lastly, after you have to access your result, you will have to wait for JAMB to release the cut-off mark for 2021/2022 admission year.
How Will JAMB 2021 be Marked
This page is for you if you've been wondering how Jamb 2021/2022 is marked and graded.
We've recently noticed an odd decrease in the overall number of questions jamb sets in examinations, which makes one wonder if the marks assigned to each question are still the same as they were previously.
Despite the reduction in the total number of questions, the overall grade remains the same at 400 since the total score will still be over 100 percent.
As a result, if an applicant has a score of 400, and the average score is 200, most competitive colleges will set their departmental cutoff mark at 200.
If you where given like 40 questions to answer in a subject and unexpectedly you got every question right, that means you have scored 100 marks in that subject.
All score you got must be multiply by 100 and still be divided by the total number of questions , hope you understand?
Total score Obtainable for the subject =40
Your score in the subject =40
Total percentage =100%
Now if you score let's say 25, it means your 25 *100/40= 62. 5
now if you scored let's say 10,it means your 10 *100/40=25
This new system is a good news to some and also a bad news to some. if you happen to score very low score anything between 1 to 18 will drastically reduce your chances of crossing 200 in jamb total score..
Does it apply to English language? this grading system does not affect jamb use of english language as each question/section carries different score.
Please take note that jamb use of english total questions is usually 100 which exceed other subjects by almost *2
One passages is five questions
Two passages equals 10 questions.
One question carries 3 marks.
10 times 3 equals 30.
In summary, share with us your view on your take on How to Check Jamb Center 2021 in the comment section.
What's your take on How to Check Jamb Center 2021? I urge you to use this same opportunity to share this information with others using our Facebook, Twitter, or Google+. share button below.
CSN Team.
---
=> FOLLOW US ON INSTAGRAM | FACEBOOK & TWITTER FOR LATEST UPDATE
Tags: Check Jamb Center, Check Jamb Center 2021, Check Jamb Center 2021 Date, Check Jamb Center 2021 Time, Date and Time, How to Check Jamb Center, How to Check Jamb Center 2021, How to Check Jamb Center 2021 Exam Center, How to Check Jamb Center 2021 Exam Date, How to Check Jamb Center 2021 Exam Time, Jamb Center, Jamb Center 2021, JAMB test date, JAMB test date 2021