The CSN team wishes to inform the general public that applications are currently ongoing from suitably qualified candidates, applying for admission into Nigerian tertiary institutions for the JAMB CBT Registration form. Keep reading to see how you can apply for the 2023 JAMB below.
JAMB CBT Registration Period
The Joint Admissions and Matriculation Board, Jamb, has begun registration at various locations across the country. The Jamb has announced the availability of the 2023 UTME form for those seeking admission to universities, including foreign candidates.
In addition, the JAMB Exam will be held from April 20th to April 30th, 2023. The Joint Admissions and Matriculation Board's management announced this date.
Before we get started with the JAMB 2023/2024 Registration Form, please keep in mind that the official JAMB registration portal is www.jamb.org.ng.
JAMB encourages candidates who are interested in the mock exam to register on or before the closing date and to indicate their interest during registration so that they can sit for the mock exam.
Requirements for Online Registration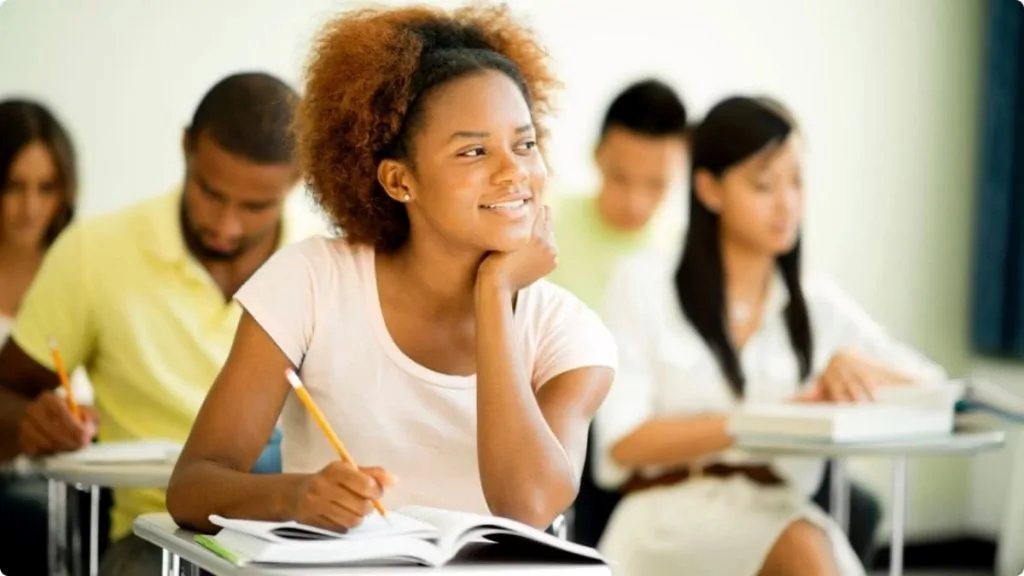 All candidates who wish to register for the upcoming JAMB CBT examination should be aware of the general entry requirements for admission into the following programs, which are listed below:
Passport Photograph
JAMB Profile Pin
Full Names
Fee for Registration
After that, you can begin your JAMB registration at any cyber cafe or accredited JAMB CBT Centre.
Please ensure you print your slip after registration to see your center and date for the examination. To register for JAMB 2023, go to www.jamb.gov.ng.
Guidelines for Direct Entry Application (DE) Candidates
All applicants using the Direct Application (DE) should be aware that one of the qualifications listed below may be considered for admission via Direct Entry:
1. All applicants must have passed at least five (5) subjects in not more than two sittings, with at least two at the Principal or Advanced level of the G.C.E. and the others at the credit level of the SSCE/GCE, NTC/NBC. Please keep in mind that no subject will count at both the Ordinary and Advanced levels.
2. Two (2) passes at the IJMB Advanced Level Examination or Cambridge moderated Schools of Basic Studies Terminal Examination or Institute of Baccalaureate from recognized institutions are required, as are SSCE/GCE, NTS/NBC credits equivalent in three other subjects (SUBJECT TO UNIVERSITY REQUIREMENTS).
3. The Jamb Board mandated that all applicants pass two major subjects in the NCE with S.S.C.E, NTC/NBC credits, or equivalents in THREE other subjects (This is mainly for Education Courses). Education may be accepted as a third A'Level subject for all applicants taking Education courses.
4. All applicants/candidates should be aware that they will be required to provide their registration number, which they used to gain admission to their NCE, Diploma, etc.
JAMB UTME Registration Fees
The Unified Tertiary Matriculation Examination (UTME) management has disclosed that the JAMB Registration fee for 2023 is (₦4,700), the board has always tried every year to ensure that the fee is affordable for everyone.
Here is a table that shows the breakdown of the cost and the amount applicants should pay.
| | |
| --- | --- |
| Items | Amount (₦) |
| UTME Application Fee | 3,500 |
| Compulsory Reading Textbook | 500 |
| CBT (Examination) Service Charge | 1,000 |
| Registration Centre Service Charge | 700 |
| CBT Centre Service Charge with Mock | 2,700 |
| CBT Centre Service Charge without Mock | 1,700 |
| Total With Mock | 6,700 |
| Total Without Mock | 5,700 |
READ ALSO:
How to Register for JAMB 2023
Every candidate must have a personal e-mail address as well as a mobile phone number.
Each candidate must use a functional and current personal e-mail address. Any previously used e-mail address would be rejected by the system at the time of registration.
Enrol NIN for Jamb
Each candidate must create a JAMB profile on the JAMB portal via the JAMB Mobile App, which is available on Android, Windows, and iOS platforms, OR visit a Bank, NIPOST to create a JAMB profile on the JAMB portal: www.jamb.org.ng. To create a profile, you must provide your name, date of birth, personal e-mail address, and country of origin.
Banks and NIPOST accept payment for JAMB's E-PIN registration and the recommended reading text. Banks have also agreed to provide these services at CBT centers and Jamb State Offices.
Each Candidate should visit any accredited CBT center with his/her personal details, profile, and evidence of payment.
The CBT center or JAMB State Office provides the prescribed reading text and the CD containing:
a) An e-brochure containing admission guidelines as well as lists of tertiary institutions and available programs of study.
b) Examination syllabus (e-syllabus).
c) Step-by-step instructions for completing the application form.
d) A video message from JAMB's Registrar and a demonstration of how to use eight (8) keys for the UTME examination without using a mouse. (For candidates with limited computer experience)
Each Candidate must fill out the online application form, including their name, e-mail address, L.G.A., academic qualifications, and so on.
The Candidate's ten finger biometric and image will be captured and uploaded at the CBT center.
Candidates must provide O/L and/or A/L grades. Candidates who are waiting for their results should submit them online as soon as they are available on JAMB's portal. JAMB will not consider recommendations from any institution if the candidate has not submitted his/her O/L results through the JAMB portal.
There will be no offline registration because all accredited CBT centers have been given the ability to conduct online registration.
Registration Documents
When purchasing JAMB e-registration scratch cards and registration forms, please keep in mind that the documents listed below will be made available for collection by each candidate.
That is to say, if you are not provided with the documents listed below while registering, please request them from the registrar, as it is your right as a candidate to have them.
The complete Syllabus for the examination will be given to you in soft copy.
The procedures for admission (come in a Brochure format) in soft copy, which displays the list of Tertiary Institutions and available programs of study.
Another important aspect of the above-mentioned documents is that they are provided at NO EXTRA COST to candidates, and the writing materials and calculator will be made available to candidates on the day of the examination.
READ ALSO:
Centers for JAMB CBT Registration Form
Following the directives of the Board's regulated registration exercise, only the accredited Computer Based Test Centres will be allowed to register candidates for the exercise, to avoid exploitation of interested registrants.
JAMB Closing Date 2023
The JAMB application deadline is March 26th, 2023.
Candidates who did not register for the exam before the deadline are ineligible to participate in the CBT Exams, which will be held across the country.
Please ensure that you obtain the JAMB Form and register before the deadline.
More Details about JAMB CBT Registration Form
Registration for the Unified Tertiary Matriculation Examination (UTME) is done online (via the internet), and the board has stated that all interested applicants must register at any JAMB Accredited Centre near their location. Before they can be successfully registered, they must provide all the required information.
Before visiting any CBT center, all interested applicants are advised to read and understand the instructions and guidelines (tips) on how to complete the online registration. You can learn more about the jamb registration requirements here.
Before registering, all candidates should read the admission guidelines. This will give you a better understanding of how the admission process works.
It is not permitted to register more than once. All applicants who register more than once will have their entire application rejected (please, avoid multiple entries while registering for the cbt exercise).
All applicants should be aware that the image or photograph they upload will be embossed on their JAMB result slips and Original Jamb Admission Letters.
All interested candidates should keep in mind that they can easily access the Board's website at www.jamb.org.ng to register with the registration scratch card. Please keep in mind that you can register for the CBT examination on the website at any time during the specified registration period through any of the accredited and authorized CBT centers.
All interested applicants should be informed that there might be no extension of the date of registration.
To get more information at the right time about JAMB CBT Registration Form and Guide 2023, kindly provide us with your phone number and email address in the comment box below.Also, feel free to ask any questions pertaining to this guide.
CSN Team