Apply Now for Julius Berger Nigeria Plc Recruitment for Engineers in Nigeria. This page contains the latest information about how to apply for Julius Berger Nigeria Plc job offers in Nigeria for graduate and undergraduate. Also, in this article, you will learn about the company description, application skills, requirements, and qualifications.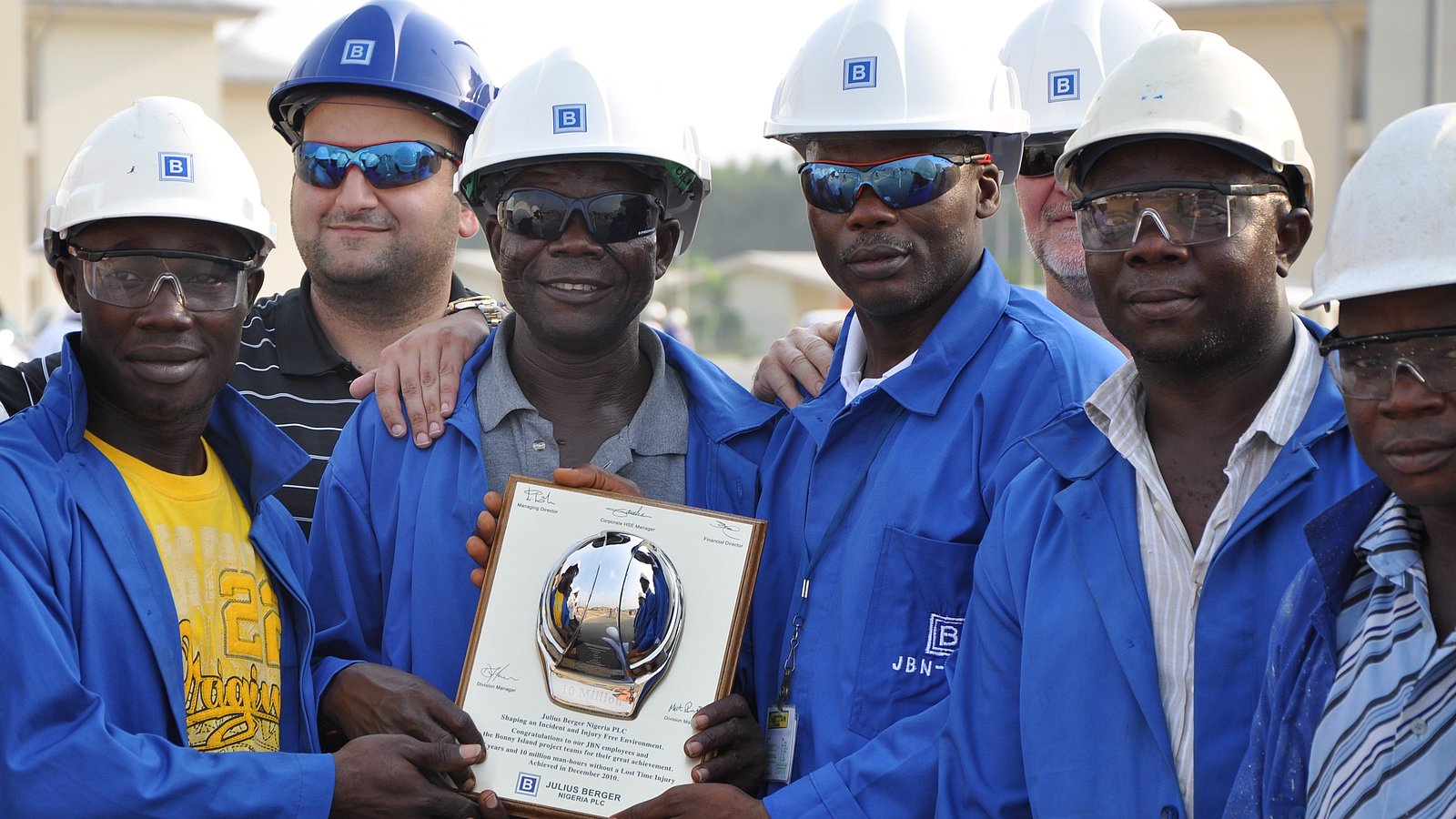 Julius Berger Nigeria Plc (Julius Berger) is a leading construction company offering integrated solutions and related services. Also, Julius Berger specializes in executing complex works that require the highest level of technical expertise and Nigeria-specific knowhow.
Julius Berger Nigeria Plc is recruiting to fill the position below:
Job Title: Electrical Engineer (m / f)
Job ID: 136
Location: Lagos
Start: 11/01/2016
Tasks
Care of the software and measuring devices (PLC, SCADA, visualization, PC) for an unloading facility for transshipment of liquid products (petrol, diesel) and the associated Jetty.
Perform general tasks of an electrician during operation.
Planning of plant expansions.
Responsibility for all electrical, instrumentation and automation of Jetty transfer station.
Technical guidance, training & support of maintenance personnel on site at the Jetty.
Support of purchasing in the procurement of spare parts.
Emergency Service for Jetty in close cooperation with the plant operating technicians.
Repair and maintenance of electrical installation and removal of system errors.
Search, analysis and correction of errors occurring.
Install, configure, and testing electronic devices, assemblies and functional testing.
Optimization and implementation of the operational reliability of the system.
Experience in dealing with SPS S7 and CCTV systems.
Requirements
Engineering studies or training as a technician in electrical engineering or similar degree.
At least 3-5 years of professional experience.
Good computer skills (operating systems, MS Office) and experience with modern means of communication.
Knowledge of work processes and equipment in hazardous plant parts.
For teamwork and ability to work independently and commitment.
Good English language skills.
Profound knowledge PLC (Siemens S7) incl. Visualization and SCADA system.
Experience in measuring and control technology, electric drives and their control as well as improper use of electrical equipment in an industrial environment.
Offer
A performance-based compensation and expatriation allowances at a low tax burden.
An interesting activity in an experienced international team.
Accommodation is furnished in company camps.
Site medical assistance.
How to Apply
Interested and qualified candidates should: Click here to apply
Apply Now for Julius Berger Nigeria: Shortlisted Applicant Update
If you've been shortlisted, then you've got your foot in the door. And it's time for you to shine at the final stage – the interview.
However, it could be a telephonic, Skype, or a face-to-face interview. And this is depending on the employer. When shortlisted:
Endeavor to get information about the company.
Also, ensure you have a clear vision. Try to figure out why you want the specific position. And how you would be a good fit. Also, go through your application.
Additionally, be interactive. It's an interview, not an interrogation. There is much more to you than your resume.
The practice goes a long way. Thus, take mock interviews with your friends or practice speaking before a mirror.
It's rare, but sometimes you do get an offer letter directly based on your application. You start planning the celebration, but remember some points before you go into that party mode: Get it in writing.
Also, go over the written offer in detail. And make sure all important details are mentioned and ask questions if you don't understand anything. Such as work profile, start date, duration, and stipend, etc.
Send a thank-you letter to the employer, once you accept the offer.
Also, follow up with an e-mail confirming your start date and expressing your enthusiasm for your new role.
Hot Vacancies in Nigeria Right Now
However, we believe this information on Julius Berger Nigeria Plc Recruitment 2021 is helpful to you? Why not share it with your friends out there by clicking on the share button on this website.
You can as well subscribe to be updated for further information concerning this topic.
If you need us to help you with more updated information at the right time about Julius Berger Nigeria Plc Recruitment 2021
Kindly provide us with your phone number and email address in the comment box below.
What's your take on this Julius Berger Nigeria Plc Recruitment 2021? I urge you to use this same opportunity to share this information with others using our Facebook, Twitter, or Google+. share button below.
CSN Team.