---
– Ntel Wawu Data Plan –
Are you searching for Ntel Wawu Data Plan? Just like every other network, Ntel Nigeria has its own data plans with its own code for activation. To use Ntel Wawu, you need to have a compatible device.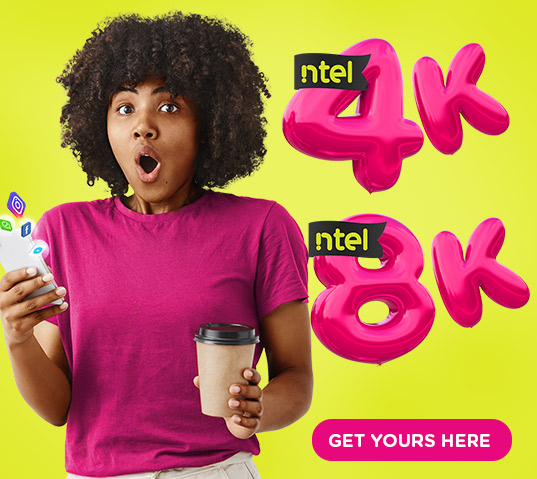 The new Ntel promo is called "WAWU". It gives you 1GB on buying and activation of the sim card valid for 48Hours (more like timely data). To enjoy more data and bonuses, register the sim in any Ntel outlet within your area.
But, it still has to do with the new Ntel sim card. Visit any nearby Ntel outlet and register for new sim and in the next 12month (1 year), you will enjoy seamless data browsing with 12GB for N1000.
It is no longer news that Ntel is now available in almost all the shops in states nationwide. And you can get it without stress and of course, you really don't need to pay enough to have one for yourself.
READ ALSO!!!
Being the first network to gives us pure 4G LTE in Nigeria, Ntel is once more bringing another interesting promo/bonus that will shake you up. This works for new Ntel sim cards.
To use nTel Wawu, you need to have a compatible device. nTel SIM cards have been known to not work with many popular phones.
Using NTEL Wawu SIM Card and its data plans is arguably the cheapest way to get access to the internet in Nigeria today.
Fortunately, it works with smartphones such as Infinix, Tecno, Gionee, and Xiaomi used by Nigerians. You can also buy the NTel Mifi or compatible universal wireless modem. This article will guide you on how to activate the NTEL Wawu data plan.
How to Get NTel 23GB Data Plan on WAWU SIM
1. Login to your dashboard on the Ntel website.
2. Click on Bundle Purchase and navigate to Data Only Plans >> Choose Wawu 1000 Naira for 2GB >> Use Account Balance as your Payment Option.
3. You will be given 2GB for 1000 Naira plus 500% bonus ( 500 / 100 x 2GB = 5 x 2GB = 10GB). No need to make any payment as you are using the bonus N1,000 credit given to you.
In total now, you have accumulated 23GB of data: the initial 1GB plus the bonus 10GB that came with the SIM cards. Now you get 2GB for this N1,000 and a bonus of 500% on it (10GB).
You have 1GB + 10GB + 2Gb + 10GB = 23GB.
How to Subscribe to Data Plans on Ntel Wawu
Below are the data plans, what you get, and the subscription codes:
Ntel WAWU Old Data Plans, Prices and Subscription Codes
| | | | | |
| --- | --- | --- | --- | --- |
| PLAN | DATA ALLOCATION | BONUS (500%) | PRICE (NGN) | VALIDITY (DAYS) |
| WAWU 2GB | 2GB | 12GB | 1,000 | 30 |
| WAWU 4GB | 4GB | 24GB | 2,500 | 30 |
| WAWU 8GB | 8GB | 48GB | 3,000 | 30 |
| WAWU 16GB | 16GB | 96GB | 7,500 | 30 |
READ ALSO!!!
Ntel Wawu Promo Bonuses, Other Benefits & Validity
Once you buy the SIM card, you need to register and activate it. The following are the benefits you enjoy in terms of the data and voice promo, and validity period:
1. The first SIM card has a free 1GB data bonus. It is valid for 48 hours (2 days) only.
2. The second SIM has free 10GB data + 1000 Naira airtime for phone calls to any network in Nigeria (8 Kobo per second) that are both valid for 30 days (a month).
3. Subsequent data subscription attracts a 500% data bonus valid for 1 year.
4. The call rate for the next 1 year to all Nigerian networks remains 8 K/secs.
Ntel 500% Plan and Validity
All you need to do is, buy a WAWU plan and get a 500% data bonus instantly. Understand that it is available to new and existing customers. That means, you really don't have to register a new SIM card to enjoy these alluring bonuses.
| Name | Price | Main Data | Bonus Data | Total Data | Validity | Other Benefits |
| --- | --- | --- | --- | --- | --- | --- |
| WAWU 2000 | N2000 | 2GB | 4GB | 6GB | 7 days | 8k/s for national calls |
| WAWU 4000 | N4000 | 4GB | 12GB | 16GB | 7 days | 8k/s for national calls |
| WAWU 85000 | N8500 | 9GB | 36GB | 45GB | 14 days | 8k/s for national calls |
| WAWU 10000 | N10,000 | 16GB | 80GB | 98GB | 14 days | 8k/s for national calls |
READ ALSO!!!
FAQs on Ntel Wawu Data Plan
Below are the frequently asked questions on Ntel Wawu Data Plan
1. Does ntel have data cap?

No data cap
---
2. How do I renew my ntel subscription?
For this purpose, use thse ntel self care portal
---
3. How can I browse free on ntel?
What you need to enjoy this Ntel free browsing cheat is an already registered Ntel Sim card (either the Wawu sim or the normal sim) with no active data bundle. 

Just insert your Ntel sim into your phone or Mifi > Set APN as ntel. That's all. Your free browsing has been activated.
---
4. Can I use ntel sim on my phone?
Ensure that an ntel SIM is inserted in the phone
---
5. Is ntel fast?
Yes, it is.
---
6. Which network is NTEL in Nigeria?
Ntel, Nigeria's 5th mobile network, begins operations in Lagos, Abuja
---
7. Is ntel available in Kaduna?
Yes, it is.
---
8. Is ntel in Benin City?
Yes, it is.
---
9. Is 4G network available in Nigeria?
Fourth-Generation (4G) mobile network coverage in Nigeria currently hovers around 37 per cent
---
10. Is Swift network in Owerri?
No. they are currently in Lagos state
---
We believe this information about How to Activate Ntel Wawu Data Plan is helpful to you. Why not share it with your friends out there by clicking on the share button on this website.
You can as well subscribe to be updated for further information concerning this topic.
CSN Team.
---
---
=> FOLLOW US ON INSTAGRAM | FACEBOOK & TWITTER FOR LATEST UPDATE
Tags: Activate Ntel Wawu Data Plan, cheapest unlimited data plan in nigeria, How To Activate Ntel Wawu Data Plan, Ntel 500% Plan and Validity, ntel coverage, ntel customer care, ntel data balance, ntel data plans nairaland, ntel mifi, ntel unlimited night plan, Ntel Wawu Data Plan, smile unlimited data plan