– Federal Government Recruitment –
Federal Government recruitment 2022 application update! The federal government of Nigeria workforce has announced massive job recruitment intake for all graduates and non-graduates.
Read more about all federal agencies in Nigeria entry qualifications, requirements, deadlines and relevant updates for job seekers. Explore carefully…
BOOKMARK HERE to stay frequently updated.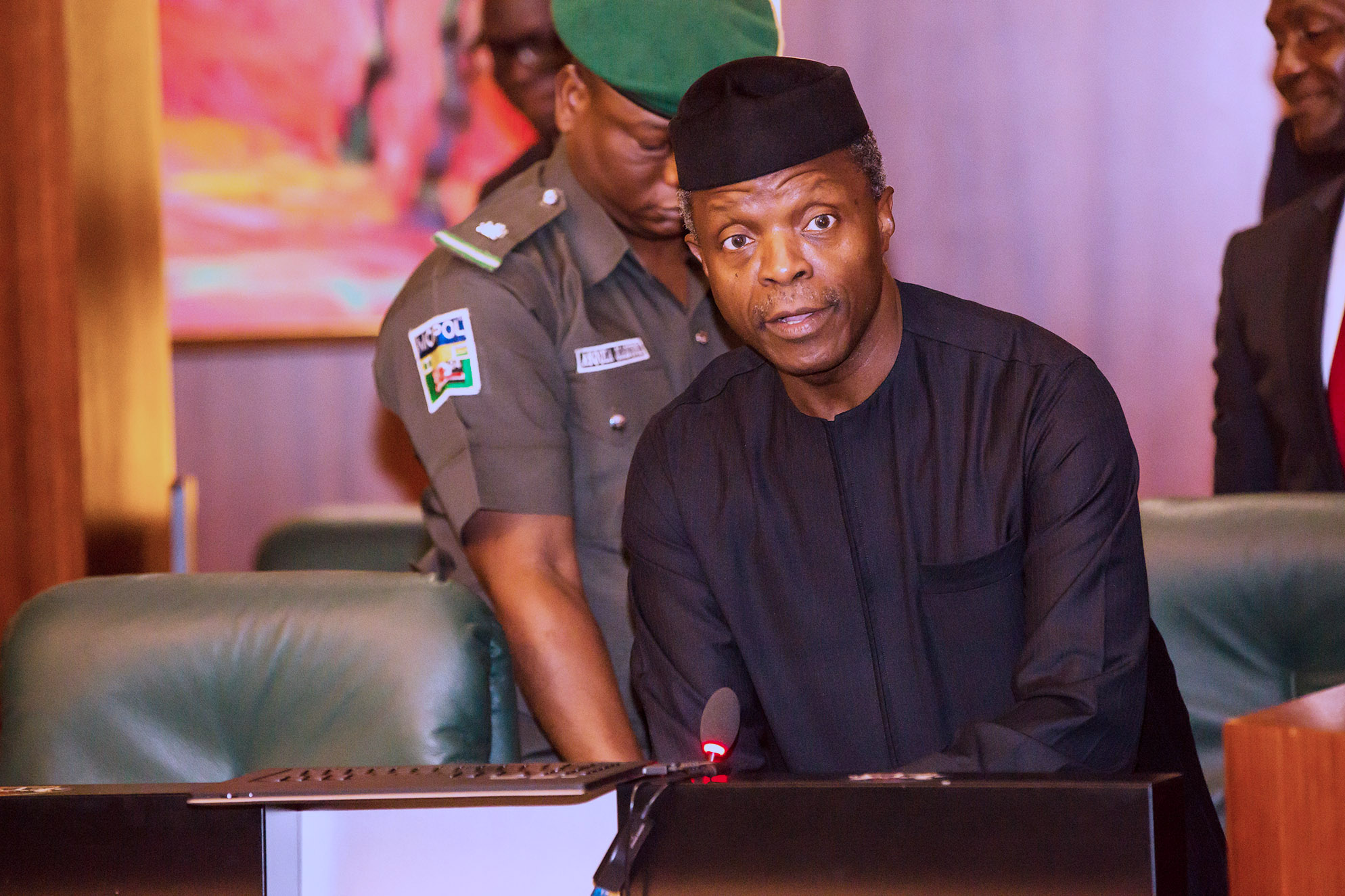 The Nigerian Federal Government Recruitment 2022 is for graduates and non-graduates who are willing to put in their effort to work.
Follow the guidelines provided on this page for the proper application process.
N/B: Be ascertain that this information is only for zealous Nigerian graduates and non-graduates who desire to work for the Federal Government of Nigeria (FG) in 2022.
We quite understand the difficulties out there in finding a good-paying job, that's why we provided this guide to ease the stress. BOOKMARK this page to stay updated.
IMPORTANT! It's pertinent to understand that, online job application for Federal Government Recruitment in Nigeria is 100% FREE!. No fee or commission is attached.
If you come across any websites offering help in exchange for money about FG job intake services. Please kindly report to the Economic and Financial Crimes Commission (EFCC).
Frequently Asked Questions
Some of the most asked questions about the Federal Government of Nigeria job vacancies include:
These were most of the top queries and comments from our support team. For that reason, we decided to create this page to enlighten every job seeker as regards Federal Government recruitment 2022.
Let's Go!…
Due to the lack of job opportunities for Nigerian graduates, the Federal government of Nigeria has provided good-paying jobs for unemployed Nigerians.
All unemployed Nigerians are advised to register at the Federal government Jobs initiative Portal.
The registration will help the government to collect up-to-date data of unemployed Nigerians in other to connect job seekers with Government stakeholders for existing vacancies in the government state parastatal.
This was disclosed in a statement signed by the Deputy Director, Information & Public Relations, National Directorate of Employment (NDE), Edmund Onwuliri on Monday.
Current Update!
The Federal Civil Service Commission of Nigeria (FCSC) has begun recruitment into some ministries and agencies, urging all unemployed Nigerians with the requisite qualifications to apply online.
A notice from the commission on Thursday listed the ministries having vacancies as Federal Ministry of Information, Federal Ministry of Environment, Federal Ministry of Justice, Federal Ministry of Trade and Investments, and Bureau of Public Procurement.
The Commission said the job type is full time and are for graduates with OND, HND, BA/BSc. It listed the locations as Abia, Abuja, Adamawa, Akwa Ibom, Anambra, Bauchi, Bayelsa, Benue, Borno, Cross River, Delta, Ebonyi, Edo, Ekiti.
Also, Enugu, Gombe, Imo, Jigawa, Kaduna, Kano, Katsina, Kebbi, Kogi, Kwara, Lagos, Nassarawa, Niger, Ogun, Ondo, Osun, Oyo, Plateau, Rivers, Sokoto, Taraba, Yobe, Zamfara Job Field Administration/Secretarial General.
The Commission directed applicants to apply online through www.fedcivilservice.gov.ng.
The applicants are also directed to collect FCSC forms from chairmen of the state civil service commissions in the geo-political zones: North-West Kaduna, North-East Yola, North–Central and FCT Mabushi Abuja, South-East Owerri, South-South Port Harcourt, and South-West Ibadan.
Recommended:
According to NDE DP, the registration is in compliance with the third mandate of the National Directorate of Employment (NDE), which requires it "to obtain and maintain a data bank on employment and vacancies in the country with a view to acting as a clearinghouse to link job seekers with vacancies in collaboration with other government agencies.
N/B: Online Registration of unemployed Nigerians by the Federalgovernment has started (The registration exercise first started in April and continues).
Current Federal Governments Job Positions
The Government of Nigeria with the assistance of the UNDP has secured funding through the Global Environment Facility (GEF) to implement projects that would foster sustainability and resilience in Nigeria's agricultural production.
The goal of the five-year project is to enhance the long-term sustainability and resilience of food production systems in Nigeria, building greater community resilience to climate risks and other shocks that drive food insecurity.
The project is seeking qualified individuals to be recruited in the Project Management Unit (PMU).
1. Federal Economy Agencies Jobs in Nigeria
2. Governments Agricultural Jobs in Nigeria
Below are lists of the Agricultural agencies in Nigeria that may likely recruit this 2022. See the list's below
3. Federal Aviation Agencies Jobs
You can see the list's of all the agencies under Nigerian aviation that may likely recruit thus 2022:
4. Jobs in Communication Agencies
Do you have the right communication skills? can you address the public very well?
If yes, you can keep your eyes on any of the under-listed Federal Government Agencies for current recruitment opportunities. See the list's below:
5. Education/Teaching Federal Government Jobs
Below are lists of all the education-related agencies that may likely recruit this 2022. You can quickly see the list's below:
6. Federal Energy Jobs
Do you have skills or are you an experienced energy worker? Would you like to work in any Federal Government energy agencies this year? If yes, kindly take a look at the agencies below:
7. Government Environmental Agencies Jobs
If you want to in keeping Nigeria clean, then you should consider getting a job in any of the under-listed environmental agencies in Nigeria.
Take your time and read through the list below very well.
Are you a certified health practitioner? If yes, then you can go through the under-listed agencies to know if there are any available vacancies for you.
Before you can be allowed to work in any of the under-listed Federal health Agencies in Nigeria, you'll first have to provide a valid licence.
9. Judiciary Jobs
Are you a legal Practitioner? Would you like to get a job in any federal judiciary agency in Nigeria in 2022? If yes, kindly take your time and for through the lists of Nigerian judiciaries where you can apply for the latest job vacancy.
See the list's below:
10. Maritime Jobs
This section discusses lists of Nigerian maritime agencies Jobs under the watchful eyes of the Nigerian Federal government. Getting a job here means a good salary. The Maritime salary structure will be diffused soon here.
For now, kindly see all the agencies you can submit your CV for employment purposes below:
11. News/Media Jobs
Do you have good skills in journalism? Are you a certified writer? If yes, you can now see lists of all Nigerian Federal Government Media Agencies where you can get the latest federal government jobs in Nigeria in 2022.
12. Science and Technology Jobs
We've listed all the science and technology agencies where you can easily get high paying jobs in Nigeria today. If you'd like to know the Agencies, kindly view the lists below:
13. Water Resources Vacancies
Take your time and see lists of all water resources Federal Government agencies where you can submit your CV for job/employment/replacement. See the list's below:
14. Other Nigerian Federal Government Agencies Jobs
Below are lists of other Federal government jobs you can register for online or offline. See the listing below:
Why You Should Apply for FG Recruitments
The registration will make it easy to fix appropriate unemployed candidates with vacancies in the public and private sectors.
To ascertain if the federal government's massive recruitment 2022 is up and kicking, reach out to the official recruitment website @ http://www.jobsforall.ng/or visit this page frequently.
The Jobs For All platform was developed primarily to connect the unemployed with job opportunities. The portal facilitates the registration of job seekers, Employers, skill providers, etc.
Current Vacant Positions
♦ Programme Coordinator
Location: Unspecified.

Jobs for all Head Office
Head Quarter Office
Plot 1529, Nouakchott Street,
Wuse Zone 1, Abuja,
FCT, Nigeria
[email protected]
When is FG Recruitment Deadline?
Federal Government (FG) of Nigeria recruitment is currently ongoing. No DEADLINE as been announced yet. We will definitely inform everyone via email once we get updates on this topic. Make sure you BOOKMARK this page.
DISCLAIMER! The CSN Team does not have any influence or affiliation on the ongoing registration. We are providing the relevant information job seekers need to know about their vacancies application.
We cherish your opinion and we look forward to it. Hence, if you have any questions as regards Federal Government Recruitment 2022, kindly scroll down to the comment section and we will respond in no time.
Kindly provide us with your phone number and email address in the comment box below.
What's your take on Federal Government Recruitment 2022? I urge you to use this same opportunity to share this information with others using our Facebook, Twitter, or Google+. share button below.
CSN Team.
Tags: EFCC Recruitment 2020, EFCC Recruitment 2021, EFCC Recruitment 2022, Federal Civil Service Recruitment, federal government agency recruitment 2021, Federal Government Recruitment, Federal Government Recruitment 2021, Federal Government Recruitment 2021 Portal, Federal Government Recruitment 2021 Portal Updates, Federal Government Recruitment 2021 Updates, federal government recruitment of teachers, Federal Government Recruitment Portal 2021, Federal Government Recruitment Portal 2021 Updates, icpc recruitment 2020, icpc recruitment 2021, latest recruitment in nigeria 2020, ongoing recruitment 2020, ongoing recruitment 2021, ongoing recruitment in nigeria force