– Best-selling Christmas songs –
The yuletide season is almost here again. We have here the best-selling Christmas songs that will help you enjoy the season to its fullest.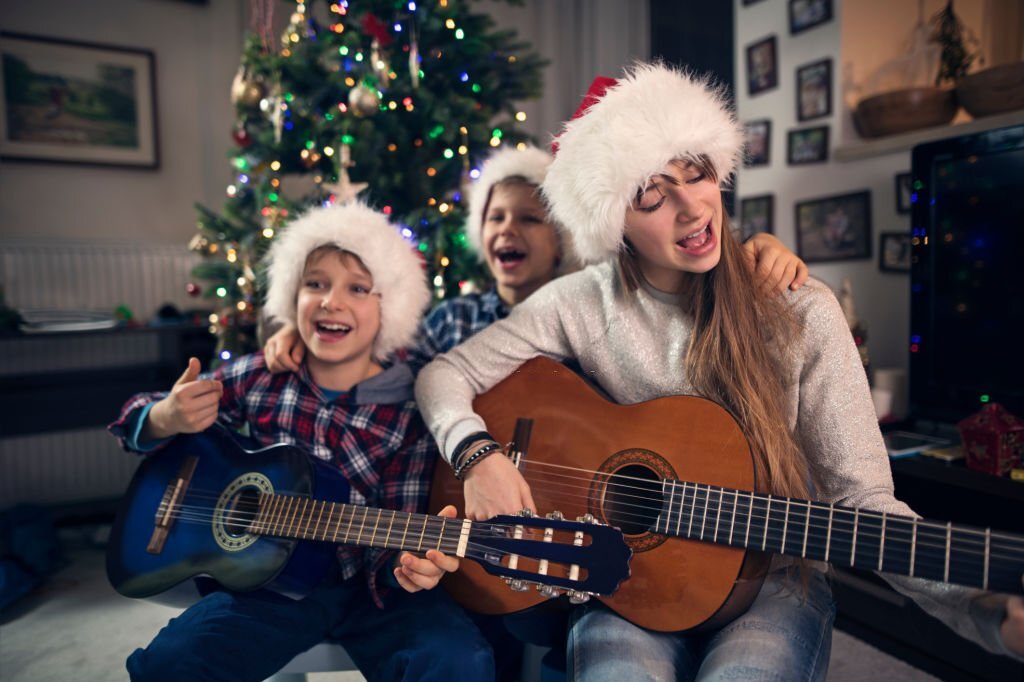 Along with festive food, drink, and presents, one of the hallmarks of Christmas is the bombardment of seasonal music.
Whether it's famous Christmas melodies from Mariah Carey, Michael Buble, Slade, or Wizard, the holiday season wouldn't be complete without novelty pop hits we've all heard dozens if not hundreds of times.
Given the number of Christmas singles that are released each year, it's safe to conclude that the stars behind them have reaped the benefits of the seasonal royalties.
READ ALSO!!
Best-selling Christmas songs
But which Christmas tune is the best-selling worldwide? To find out, we looked at the numbers.
1. Bing Crosby's "White Christmas"
According to the Guinness Book of World Records, Bing Crosby's "White Christmas" is not just the best-selling Christmas or holiday song in the US
It is also the bestselling single of all time, with over 50 million copies sold worldwide.
Written by composer and songwriter Irving Berlin for the film of the same name and won an Academy Award for Best Original Song in 1942.
Spent 11 weeks at the top of the Billboard chart after being covered by Crosby
Since then, it has become the most recorded Christmas song, with over 500 distinct versions.
2. Bing Crosby's "Silent Night"
Bing Crosby's instantly recognizable Christmas classic, first released in 1935, is estimated to have sold over 30 million copies worldwide.
It began as a Christmas carol written by Franz Gruber in Austria in 1818.
Also, it become one of the most popular festive tunes in the world, having been translated into over 40 languages.
Elvis Presley, Simon & Garfunkel, Stevie Nicks, Tori Amos, and Andrea Bocelli are just a few of the artists who have recorded it.
3. Mariah Carey's "All I Want For Christmas Is You"
Mariah Carey's classic Christmas song, released in 1994, is a six-time multi-platinum award winner with over 16 million total worldwide sales
The New Yorker called it "one of the few worthwhile modern additions to the holiday canon,"
It was named "the Christmas song with the most digital downloads ever" in 2016.
Mariah's Christmas song is said to have sold over 3.2 million copies in 2016.
It's not only one of the top three most popular Christmas songs of all time, but it's also the 12th best-selling single of all time.
READ ALSO!!
4. Do They Know It's Christmas? By Band-Aid
According to the New York Times, the 1984 charity record, which included a supergroup that included Boy George, Bono, George Michael, Sting, and others
It sold more than 2.5 million copies in the United States and 3.8 million in the United Kingdom.
Composed by Bob Geldof and Midge Ure in response to a series of heartbreaking BBC News stories on the Ethiopian famine by Michael Buerk,
Also, it debuted at No. 1 in the UK charts and stayed there for five weeks, topping the charts at Christmas.
Since then, it has been  re-recorded three times, with different performers each time, in 1989, 2004, and 2014, all for charity
5. Justin Bieber's Mistletoe
The Canadian superstar's holiday album, which was released in 2011, sold 164,000 copies in its first week.
The song's estimated digital sales had hit 722,000 by January 2012, the biggest ever for a Christmas tune in a calendar year.
As of 2015, Bieber's seasonal hit has sold at least two million copies, making it one of just two songs to achieve multi-platinum certification.
6. Harry Simeone Chorale: The Little Drummer Boy
The song was originally titled "Carol of the Drum" and was based on a Czech folk tune called "Tlue bubenek."
It was created by American schoolteacher or composer Katherine Davis in 1941.
The Trapp Family Singers from Austria recorded the song in 1951 and made it famous around the world.
More Details!!
For Dot Records in 1957, Jack Halloran rearranged the song as "The Little Drummer Boy," but his recording was never released.
When Dot Records executive Henry Onorati was commissioned by 20th Century Fox to produce a Christmas album in 1958
He brought Halloran's version of the song to the notice of Harry Simeone.
READ ALSO!!
We believe this content on best-selling Christmas songs was helpful. Do well to share this piece with friends and family.
CSN Team.