– Transport Companies in Nigeria –
Are you searching for the best experience in road travel? Check out the Top 10 road transport companies in Nigeria! However, it will interest you to know that the standard of road transport in Nigeria has really been on a steady increase. This is because of the heated competition amongst the transport companies.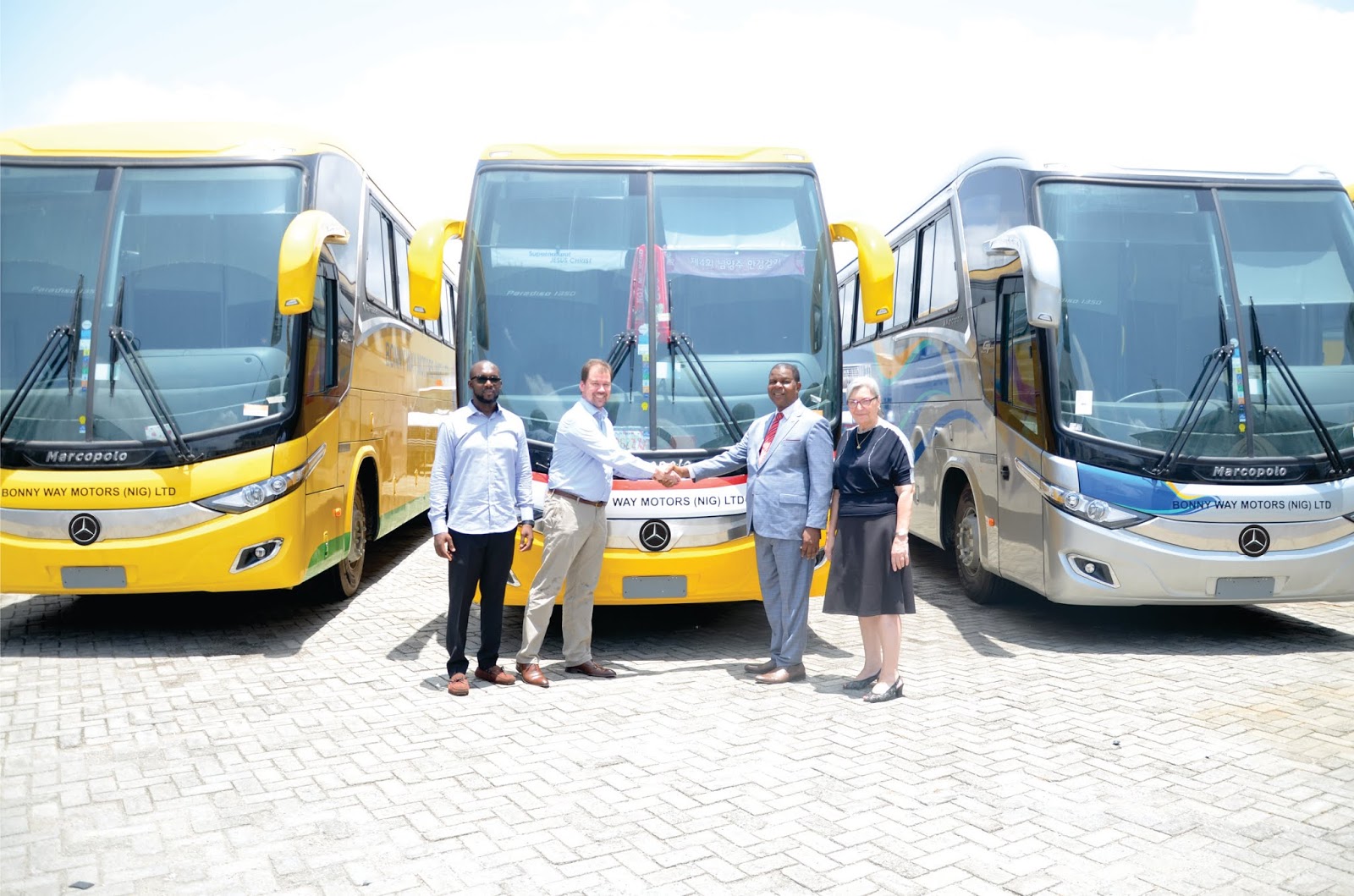 There is an endless list of road transport companies in Nigeria, all with different operations and destinations. Some operate across regions while some operate within Regions.
We have seen this competition to reflect in the standard of vehicles used and fancy terminals for better customer satisfaction.
 Below is the list of the top 10 road transport companies in Nigeria, their base, and coverage. 
Major Transport Companies in Nigeria
➣ God is Good motors [GIGM]
➣ ABC Motors
➣ Chisco Transport Limited.
➣ Young Shall Grow Limited.
➣ GUO Transport
➣ Cross Country Limited
➣ Ifesinachi Transport Limited.
➣ Peace Mass Transit.
➣ Bonny Ways Motors Nigeria Limited.
➣ Benue Links Nigeria Limited.
I will like to talk more about these transport companies, a brief story and their date of establishment.
1. God is Good Motors [GIGM]
GIGM is currently the biggest road transport company in Nigeria with head office in Benin and covering over 10 states in the country with major terminals in these states.
God is Good motors a.k.a GIGM is a privately-owned transport company founded in 1998 under the name God is Good Motors before it rebranded and had a name change to GIGM.com.
READ ALSO!!!
➣ God is Good Motors: Current Price List, Location and Contact Information
➣  God is Good Motors Office Address in Nigeria and How to Book Online
➣ Airlines in Nigeria: Domestic Airlines in Nigeria and Contact.
➣ How to Get Cheapest Flight from Lagos to Dubai
➣ Arik Air Booking Guide | How to Book Arik Airline Flight & Ticket Online
➣ Everything You Need to Know About Air Peace Flight
They had their landmark changed from God is Good Motors to GIGM com and the commissioning of their Ultra-Modern Bus terminal at Jibowu Lagos state which is said to be the best bus transport in West Africa.
Their goal is to provide an awesome travel experience for passengers end to end. This transport operates in over 10 states in Nigeria which cut across the six geo-political zones in Nigeria.
2. ABC Motors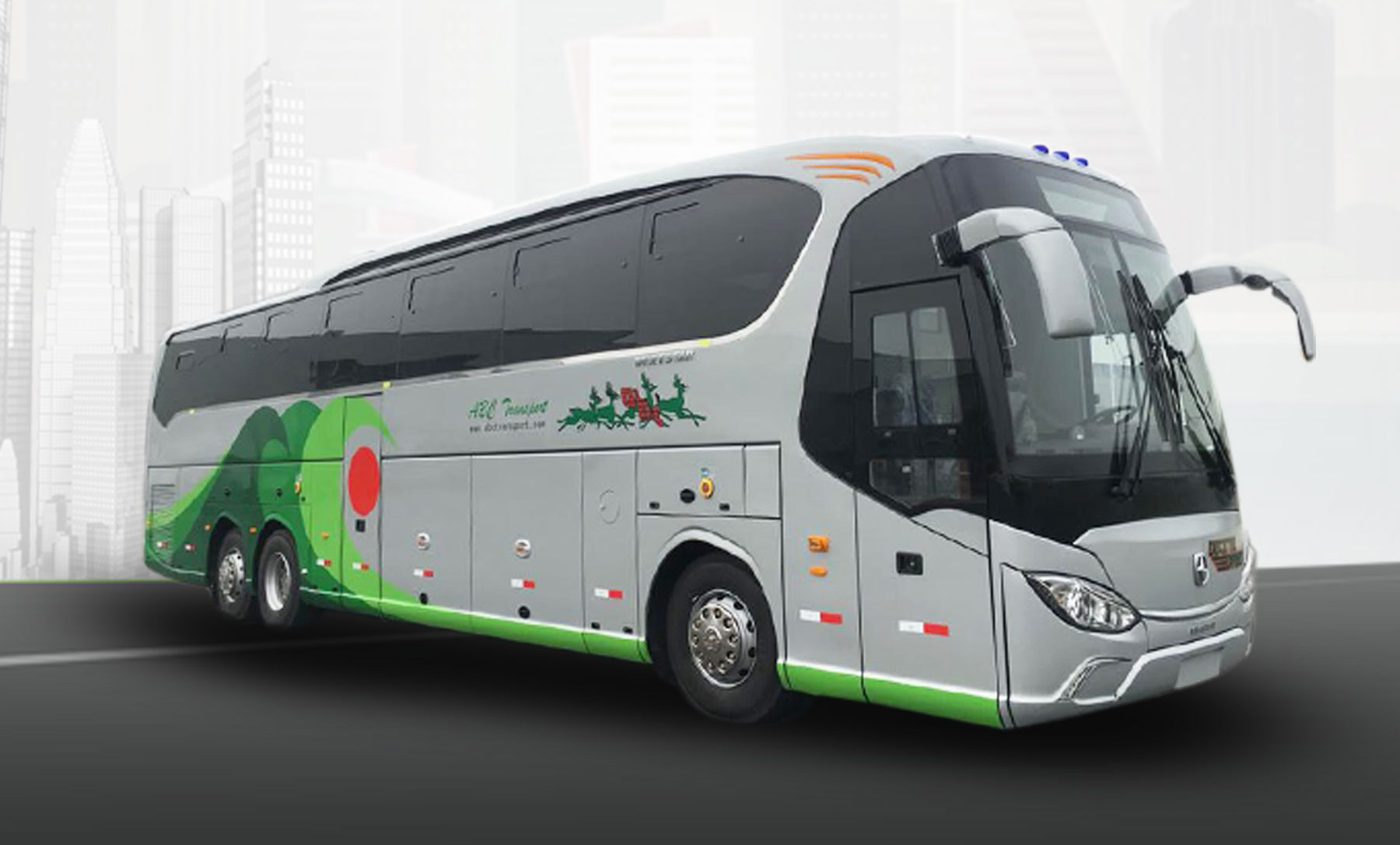 ABC Motors has its head office in Owerri, Imo State, and was established in the year 1993, with the goal of becoming among the top transport companies present in Nigeria. ABC offers not only trips around Nigeria, they also offer trips to Ghana and Togo.
In the past 24 years, they have been able to deliver excellent services and there is no doubt about this. The ABC has an online tracking system that helps you track your parcel and not just that, they also have a hotel service for lodging.
The ABC also has another service called the Sprinter Service. This service is specially designed for travelers with little or no luggage. It carries only 14 passengers, well air-conditioned and they offer ample legroom.
You may find the Sprinter service only in Lagos, Abuja, Aba, Calabar, Owerri, Port Harcourt, and Umuahia. The ABC also has the ABC executive express. The company offers fully air-conditioned service, non-stop bus service, toilet facility, very comfortable seats, onboard lunch.
This is available in all ABC transport terminals. The ABC also has another service known as the ABC coach West Africa. Here the make traveling to other West African countries. This is a modern coach service available in West Africa sub-region.
The ABC also has a mobile app that one can download and use for booking or book on the ABC transport website.
3. The Chisco Transport Limited
Dr. Chidi established this company in the year 1978 Anyaegbu. They have bus terminals in all the states in the country Nigeria. They also offer booking services which can be done online.
You can imagine that this company also has close to 500 fleet capacity luxury buses and carries 6,000 passengers daily to all the states in Nigeria. Chisco transport shuttles Accra in Ghana and Lome in Togo.
Their mission is to be an outstanding brand in the transport and logistics sphere with remarkable visibility across Nigeria and also the west coast of Africa, to deliver an awesome service using a competent workforce driven by the right technology. Chisco also has values which include:
➣ Passion
➣ Discipline
➣ Integrity
➣ Excellence
➣ Accountability
➣ Customer focus
➣ Team spirit
Their vision is to be the preferred quality-driven supply chain organization from Africa with a global presence.
4. Young Shall Grow Motors
The young shall grow, being among the top ten transport was founded in 1972 by Dr. Chidi Amechi, the young shall grow has really grown from a small company in the Eastern part of Nigeria to a group of thriving companies.
Just like the ABC and other motors the young shall grow to have luxurious Buses.
➣ Young Shall Grow Motors: Current Price List, Location and Contact Information
5. GUO Transport
This transport service is one of h popular transport in Nigeria. It was founded I the year 1980. This company serves more than 200 destinations across Nigeria and West Africa.
They have that head office at KM3, Badagary Expressway, Lagos, Nigeria. GUO, have different vehicles which are as follows;
➣ They have large Buses ranging from 33 to 59 seats.
➣ Sprinter bus, consist of 14 seats.
➣ Toyota Sienna which consists of 7 seats
➣ They also own a Toyota Hiace, with 15 seats.
The GUO, just like other book tickets online. Their destinations include; Lagos, Abuja, Owerri, and Kano.
6. Cross Country Limited
This is a first-class company that operates in Nigeria and the ECOWAS sub-region. This company provides rental services across the country at affordable prices. It also provides rental services across the country at cheap prices.
Cross country, was incorporated on the 2nd of May 2001, with RC: 409063 to carry on the business of proprietors and also carriers of goods and services. The country has its head office at 345, Muritala Mohammed way, yaba, Lagos, Nigeria.
The company was licensed [no 165] by the Courier regulatory department of Nigeria postal service, to practice courier and Haulage services.
Cross country started small but now it has its company big and recognized the company offers a package for NYSC Corp members, they provide a direct transport service from their terminal to the NYSC camp, which refreshment is also done.
7. Ifesinachi Transport
Ifesinachi, just like the bonny way, shuttles the major cities in Nigeria. It takes passengers to other West African countries.
The company was founded ten years ago, with Mr. Smart I. Egbeobawaye as the Managing Director and also the Chief Executive officer of the company.
As unique as they are, they provide services like warehousing, haulage, and courier services and also a lounge for their customers. Their head office is located at Km 1, Onitsha-Enugu expressway, Omagba Phase 1i Onitsha, Anambra-Onitsha.
Just like others, the company also has an online booking platform, which one can do in the comfort of our homes.
8. Peace Mass Transit [PMT]
Peace Mass transit is a mini-bus company that was established in 1995 and is owned by Chief Sam Maduka Onyishi. He is the managing director and also the chairman of the company.
He is a man of goodwill and a man with a good name. So far, they have been rendering services to people within the axis of Nsukka, Enugu, and Onitsha.
➣ Everything You Need to Know About Air Peace Flight
This company just begun with two buses, but now they stand to own nothing less than 2000 buses which are felt in 19 states.
Each day they have up to 30,000 passengers with 2700 staff, both regular staff, and contract staff. This company has two online bookings means, either you book directly to their official website pmt.org or you use a third-party bus ticket booking site such as oya.com.ng.
9. Bonny Motors Limited
Bonny Motors, was established on the 4th of June 1998. Bonny motors, started with two municipal buses bought from Lagos state municipal buses which were bought from Abuja and the young shall grow motors to assist the two buses.
In the year 1996, three buses were added to the one which they had already owned. In 1998 a fleet of seven large buses was added and this created a strong foundation to be top among the best transport companies in Nigeria.
Also, Bonny companies have trained and experienced workers Passionate and committed to delivering excellent services to customers.
Bonny company, operates the best set of vehicles that delivers comfort and satisfaction to all customers.
Bonny has its vision to be the best world-class transport company in the country and also contributing to the creation of a unique culture.
Also, their mission is to enhance the success of transportation in Nigeria by providing unique customer-focused enterprise support services and management assistance.
Presently, Bonny motors have employed over one hundred thousand Nigerians throughout the length of the country. They travel across Lagos to Abuja, Lagos to Kano, and other eastern routes.
10. Benue Links Nigeria Limited
This company was established in the year 1988, with only 10 buses currently they have up to 1000 buses including their contract buses. The company culture is the belt around seven core principles which are as follows:
➣ Integrity
➣ Selflessness
➣ Accountability
➣ Openness
➣ Honesty
➣ Leadership
They offer facilities like waiting for longue, fuel dump, a workshop for repair of vehicles and parking facilities for individuals around.
The company is divided into various departments namely:
Administrative Department, Finance Department, Commercial Department, and Traffic Department.
Finally, we have been able to know the top best transport companies, starting from the highest to the lowest. Within the years, these companies have really grown. Share this article with your friends. Thanks.
CSN Team.
Tags: abc transport company, best transport company in nigeria (2020), list of registered transport companies in nigeria, the richest transport company in nigeria (2020), top 10 richest transport company in nigeria (2020), top 20 transport company in nigeria, transport companies in lagos, truck transport companies in nigeria