You might be desperate about the history and all things found in your grandfather's attic covered in dust, but are there actually jobs for history majors? That is why I am here for you, I will make sure I leave you with the best career advice for a history major.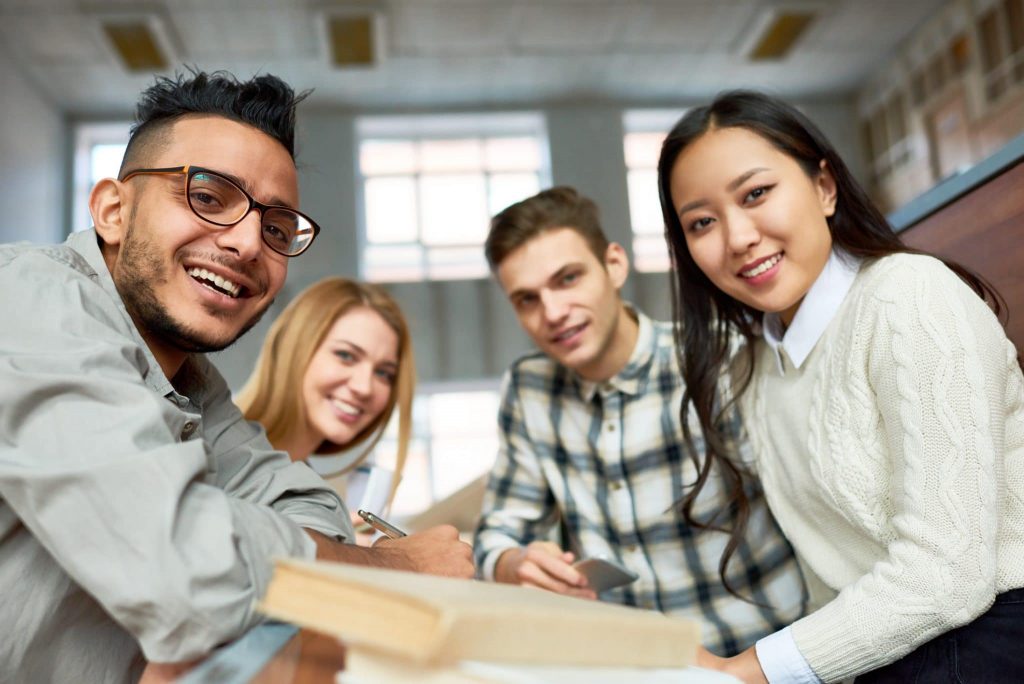 What You Can Do with a Degree in History?
The short answer? A lot! The diverse skill set that a history degree education provides allows for many career paths in many sectors.
The most obvious skill that you get from a history degree is a thorough understanding of historic events and facts. You'll know, or at least have a general idea for, the significant names, dates, and events that shaped our collective history, both here in the United States and globally.
You'll understand how countries were formed, how people lived, and how society moved from ancient civilization to the present. But this historical knowledge won't just be reciting facts and figures, it will involve the significance and the underlying importance of major events.
You'll not only know the names and dates behind history's most important events but why they were important, both leading up to the historical event and the aftermath.
But there has to be more to it than mere historical knowledge, right? Yes!
First of all, you will learn about the historical method, which is essentially a systematic approach to answering questions related to the past.
The process starts with framing a question, such as "Why did this happen?" or "What were the results of the event?" Now the historical researcher knows precisely what they are looking for.
If the question is not framed properly, the research can stray into vague or disconnected topics. After the question is framed, history majors will then use their available resources to answer these questions and generate information that helps us reach conclusions.
To generate information and conclusions, a history major will learn to not only find, but evaluate sources. Historians will select relevant information from primary and secondary sources and gauge its reliability, accuracy, and point of view.
One key point that researchers will look for is a connection between sources. If two sources make the same claim, there is a reasonable expectation that the information is accurate and reliable.
Jobs and Career Advice for History Majors
History majors actually have a range of career opportunities available to them once they earn their bachelor's degree. History majors hone versatile expertise, and because of that, they can work in a variety of different fields like legal, education, sales, and management.
These are some common jobs that history majors assume, once they have earned their bachelor's degrees:
1. Park Ranger
National Average Salary: $14.33 per hour
Park rangers are knowledgeable naturalists and outdoor guides who often have backgrounds in history. If you're seeking careers with a history degree that allow you to work at historical sites by sharing information with patrons, becoming a park ranger might be a good fit for you.
As a park ranger, you might oversee the visitor center for a historical site, lead guided tours through a historic building or complex or prepare materials for visitors to consume.
Since county, state, and national parks host many of the available positions in this field, park rangers have access to some of the best history degree jobs in government settings. If you'd rather work for a private or public organization, you can find select park ranger jobs at historical non-profits as well.
2. Librarian
National Average Salary: $56,275 per year
With your history degree, you likely developed abilities in finding information and analyzing sources. Librarians use these skills to help patrons find content, resources, research books, and other publications as well as answer customer questions.
You may also build databases for patrons and institutions or curate collections based on certain topics. Librarians also sometimes offer educational programs or teach patrons how to use tools and resources.
If you pursue a career as a librarian, you could work for a school or university, a highly specialized institution, or a public organization.
Depending on their areas of specialty and the types of history majors they employ, libraries may hire for entry-level history jobs or for advanced positions that require a master's degree in library science.
Librarians who can easily adapt to the latest technology are more competitive candidates as research shifts toward the digital sphere.
3. Museum Archivist
National Average Salary: $52,389 per year
Museums specialize in displaying and interpreting historical artifacts. When you work at a museum, you'll get hands-on experience with art, artifacts, and historical documents, no matter which role you decide to pursue.
Museum archivists also appraise and research artifacts, and they often take responsibility for storage and preparation as well.
Archivists excel at organization and use databases and classification systems to track important objects and records. Museum curators acquire objects and build collections of artifacts or artwork for their institutions.
They design exhibitions for the public or select groups to view, and they may also research or write about historical topics.
4. Writer or Editor
National Average Salary: $56,366 per year
As you author research papers and historical essays for your degree, you will build skills in conducting research, communicating facts, and engagingly sharing historical information. Jobs in writing and editing could be a good fit for using your history knowledge and writing skills.
You can become a nonfiction writer who specializes in select historical figures, events, or locations or a novelist who uses the past as inspiration for fictional stories.
You can also handle speech writing for politicians and other leaders or pursue content writing for magazines and digital publications. If you excel at conceptualizing stories and perfecting the content that others have written in this field, seeking a career as an editor could be an option as well.
5. Researcher
National Average Salary: $73,587 per year
Professional researchers and market analysts are two of the most popular entry-level jobs for history majors.
As a research assistant, you'll work with a team to uncover information and gather data on specific topics. You will use your analytical and critical thinking skills to make observations and draw conclusions.
In this role, you can work in a wide variety of industries and find employment in the public, private, and government sectors.
Market analysts monitor trends and developments in a specific market and serve as experts on certain target markets and competitors. You'll collect data, analyze information, and translate figures and trends into reports.
Having a background in history can be a significant advantage for market analysts and researchers as your learned skills can help you interpret data and find patterns that point to future trends.
6. Business Consultant
National Average Salary: $70,134 per year
Business consultants with a specialty in history commonly advise museums, institutions, or historical sites. In this type of role, you'll serve as an expert on a specific topic, such as archives and preservation, or a certain time period, such as the prehistoric era or the Civil War.
As a consultant, you'll contract your services on a per-project basis, working for different organizations for weeks, months, or years at a time.
Since consultants lend their expertise and take on leadership roles they have high earning potential.
Because many organizations have funding that's too limited for full-time hires but sufficient for project-based contractors, historical consultants may find substantial job growth in the next few years.
7. Lawyer
National Average Salary: $73,352 per year
Paralegals and legal assistants provide support for attorneys and law offices. In this role, your history degree can help you excel at legal research, gathering and analyzing evidence, and drafting legal documents.
You might also file briefs and appeals or review court transcripts. Since most professionals at this level have a bachelor's degree, working as a paralegal can be a great entry-level job for history majors.
As a lawyer, you'll interpret laws and regulations and research and analyze legal precedents. You may also advise clients, represent them in court, and argue on their behalf.
Whether you work as a defense attorney, prosecutor, or legal counsel, you'll need an advanced degree to supplement your B.A. in history. You will also need a J.D. degree from an accredited law school, which typically takes about three years of graduate-level education.
8. Historian
National Average Salary: $74,158 per year
In this profession, you will continue to build and master many of the skills you learned while working toward your history degree, from researching and analyzing to writing and presenting about historical matters of interest.
Professional historians study information from texts and artifacts, tie historical developments together, advise on preservation methods, and prepare reports or books on select topics.
Historians can work for private businesses, government agencies, nonprofit organizations, or individual employers. Many historians travel extensively for their jobs, often if they are required to analyze original documents or artifacts.
While historians often work behind the scenes, many build public personas. For example, historians can publish books, offer presentations and classes, or offer guidance to professional groups.
Professional historians typically specialize in certain time periods, geographic areas, or historical topics, serving as experts in these niches.
9. History Professor
National Average Salary: $76,135 per year
If you have strong leadership skills and enjoy explaining history concepts to others, teaching could be a good career choice for you. History teachers work at every level of the education system, so you could work as a high school teacher in a public or private school or as a history professor in a state or private university.
High school history teachers typically plan lessons, assist students with assignments, and administer tests and assignments to assess student progress.
History teachers at this level may work with students in large classes or small groups. They may also take responsibility for working with individual students and communicating with parents.
University professors generally give lectures and meet with college students in small groups. They may also take responsibility for advising students about academic progress and goals.
Unlike high school teachers, university professors often pursue history-related research and publish their work in addition to their teaching duties. While high school teachers generally need a bachelor's degree, professors typically need a master's degree or a Ph.D.
10. Reporter or Journalist
National Average Salary: $37.66 per hour
While many historians write fiction or non-fiction, a history degree can also prepare you for a career as a reporter or journalist. With a degree in history, you'll have a strong understanding of the background of the issues you're covering, which allows you to conduct high-quality investigations.
Although newspapers may be experiencing a decrease in circulation and staff numbers, journalists can still pursue exciting careers in the news industry. Reporters often create investigative content for online and print newspapers, while multimedia journalists often produce video-based stories for news outlets.
Whether you want to pursue full-time or freelance jobs, you can seek out a position as a reporter, correspondent, or journalist. Most professionals in this field have a bachelor's degree and relevant experience with writing, reporting, and multimedia.
In the end, a history major will develop a wide range of useful skills. This includes effective writing and the ability to communicate clearly and engagingly.
It will give you critical analysis, which is vital for the decision-making process letting you as a graduate succeeds in many careers with a history degree.
There are friends of yours that might be in search of articles of this nature, kindly share this with your friends on social media after reading.
CSN Team.
Tags: Career Advice for History Majors, Career Advice for History Majors and Jobs, Degree in History, History Majors and Jobs, History Majors and Jobs in 2020