ADS! Download JAMB CBT Software Now for FREE!
General Electric Nigeria Graduate Intern Recruitment 2021: Are you looking for General Electric jobs in Nigeria 2021? Would you like to work at UNDP? Also, you would not mind if we guide you on how you can apply for General Electric jobs recruitment in Nigeria and beyond? If yes, then continue reading.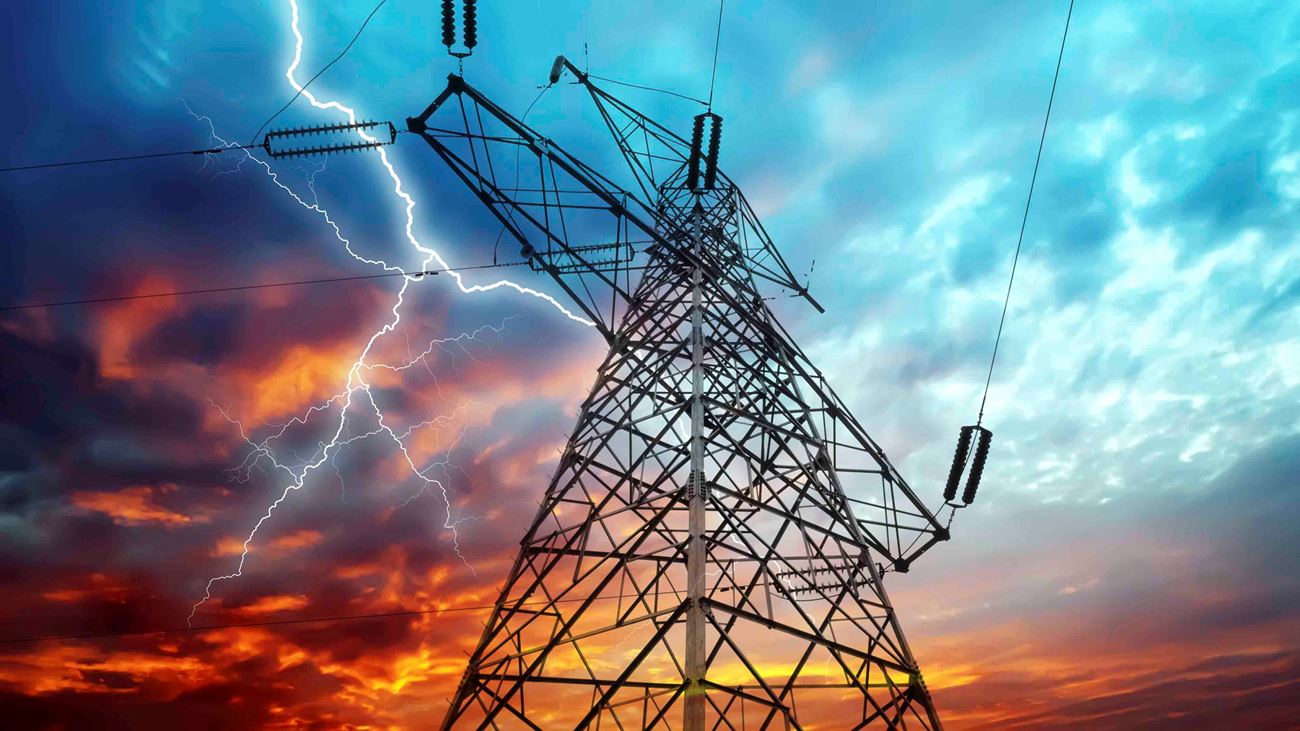 GE is the world's Digital Industrial Company, transforming industry with software-defined machines and solutions that are connected, responsive and predictive.
Through our people, leadership development, services, technology and scale, GE delivers better outcomes for global customers by speaking the language of industry.
We are recruiting to fill the position below:
1. Intern/Co-op OTH
Ref No: R3582917
Location: Victoria Island, Lagos
Category: Sales Co-op / Intern
Job Description Summary
One of the key objectives for Grid Solutions is to qualify more partners and subcontractors and convert this execution model to reduced margin erosion & risk.
This is a key contributor to flawless project execution.
Job Description
The successful candidate will:
Work with the partners & subcontractors to ensure proper and quick qualification
Work with the region and Commercial Operations Leader to ensure a bench of qualified 3rd parties is obtained to meet the current opportunity pipeline
Enhance OTR/ITO feedback loop and relationship with key third parties
Will support expediting functional approvals to reduce the process cycle time to onboard partners
Work with the Region Commercial Operations leader to Increase the pool of qualified partners
Act as subject matter expert in the new qualification tool (Support Central) and support queries from the region to expedite the process
Be Technical proficient in Grid Solutions offerings including Consortium Agreements
Leadership engagement & Customer engagement.
Qualifications / Requirements
Bachelor's Degree in Engineering or any other discipline in Business, Finance.
Cumulative Grade Point Average (CGPA) of not less than Second Class Upper (3.5)
Must have valid authorization to work full-time without any restriction in Nigeria.
Verified posting/call up letter to Lagos
Completion of the mandatory 3 weeks NYSC  orientation camp.
The English language is a must, French is a plus.
Essential Benefits
GE Nigeria interns will receive many benefits including:
Challenging work assignments
Exposure to a multinational company
Developmental feedback
Opportunities to network with Leaders and other interns
Organization Development
Support the Digital thread.
Application Closing Date
Not Specified.
2. Lead Specialist 1 Operational EHS – Services and Projects
Ref No: R3587178
Location: Victoria Island, Lagos
Job Description Summary
Roles will typically be aligned to specific businesses or sectors. Individuals will generally either be located at, and only support, a specific site or project (including construction), or have a role that requires specific industry/business expertise or interaction with specific business customers.
This category will include those EHS professionals involved in designing for EHS" (NPI), individuals responsible for customer or industry engagement, and EHS professionals working at customer sites or projects (generally not managing teams of EHS professionals or regions).
Responsible for departmental operations planning/execution or is focused on the execution of professional activities within a technical discipline. Functions with some autonomy but guided by established policies or review of end results.
The job allows modification of procedures and practices covering work as long as the end results meet standards of acceptability (quality, volume, timeliness etc.).
Roles and Responsibilities
Individuals who provide day-to-day EHS support for service activities and projects and currently tend to report into a specific sector or P&L and cover this sector or P&L only.
They are equivalent to plant level EHS professionals and provide immediate, direct support to field service employees that work at customer sites. 
Their jobs include things like training, inspections, customer interaction around planning and job execution. They are the first line contact for the field service engineers as they manage day to day EHS issues in service work. They typically do not have any direct reports.
Includes direct people management responsibility including staffing and performance development. Utilizes in-depth knowledge of a technical discipline and analytical thinking and technical experience to execute policy/strategy.
Has knowledge of best practices and how own area integrates with others; is aware of the competition and the factors that differentiate them in the market
Uses some judgment and has some ability to propose different solutions outside of setting parameters to address more complicated manufacturing processes with technical variety and/or interdependent production cycles.
Uses technical experience and analytical thinking. Uses multiple internal and limited external sources outside of own teams to arrive at decisions.
Acts as a resource for colleagues with less experience. May lead small projects with low risks and resource requirements. Explains information; developing skills to bring team members to consensus around topics within the field. Conveys performance expectations and may handle sensitive issues.
Required Qualifications
Advanced experience in the Environmental Health & Safety & Services and Projects.
The knowledge level is comparable to a Bachelor's Degree from an accredited university or college (or a high school diploma with relevant experience).
Desired Characteristics:
Strong oral and written communication skills. Demonstrated ability to analyze and resolve problems.
Ability to document, plan, market, and execute programs. Established project management skills.
Application Closing Date
Not Specified.
Shortlisted Applicant Update
If you've been shortlisted, then you've got your foot in the door. And it's time for you to shine at the final stage – the interview.
However, it could be a telephonic, Skype, or face-to-face interview. And this is depending on the employer. When shortlisted:
Endeavour to get information about the company.
Also, ensure you have a clear vision. Try to figure out why you want the specific position. And how you would be a good fit. Also, go through your application.
Additionally, be interactive. It's an interview, not an interrogation. There is much more to you than your resume.
The practice goes a long way. Thus, take mock interviews with your friends or practice speaking before a mirror.
It's rare, but sometimes you do get an offer letter directly based on your application. You start planning the celebration, but remember some points before you go into that party mode: Get it in writing.
Also, go over the written offer in detail. And make sure all important details are mentioned and ask questions if you don't understand anything. Such as work profile, start date, duration, and stipend, etc.
Send a thank-you letter to the employer, once you accept the offer.
Also, follow up with an e-mail confirming your start date and expressing your enthusiasm for your new role.
From the above, it is important you note that we are not partnering with these companies. We are only making this information available so as help you get that your dream job. As such, as you apply, ensure to do more research about the company. GOOD LUCK.
Mistakes to Avoid While Applying
A lot of people fail in many applications not because they are not qualified, but because of numerous mistakes. So take note of the following:
Apply on time, do not wait for the deadline.
Do the application processes alone, don't send anybody to avoid mistakes in your data
Keep yourself updated concerning the application
Make sure you supply all the necessary requirements
Take time to crosscheck your details before submission.
Candidates are to apply for one job position, Candidates who attempt to apply multiple times will have their application disqualified
The online application is free.
Hot Vacancies in Nigeria Right Now
However, we believe this information on General Electric Nigeria Graduate Intern Recruitment 2021 is helpful to you? Why not share it with your friends out there by clicking on the share button on this website.
You can as well subscribe to be updated for further information concerning this topic.
If you need us to help you with more updated information at the right time about General Electric Nigeria Graduate Intern Recruitment 2021.
Kindly provide us with your phone number and email address in the comment box below.
What's your take on General Electric Nigeria Graduate Intern Recruitment 2021? I urge you to use this same opportunity to share this information with others using our Facebook, Twitter, or Google+. share button below.
CSN Team.
Join Over 5 Million Subscribers Today!
---
=> FOLLOW US ON INSTAGRAM | FACEBOOK & TWITTER FOR LATEST UPDATES
COPYRIGHT WARNING!
Contents on this website may not be republished, reproduced, redistributed either in whole or in part without due permission or acknowledgement. All contents are protected by DMCA.
---
The content on this site is posted with good intentions. If you own this content & believe your copyright was violated or infringed, make sure you contact us at [[email protected]] to file a complaint and actions will be taken immediately.
---
Tags: Apply Now for Ongoing General Electric Nigeria Graduate Intern Recruitment, GE, GE Graduate Intern Recruitment, General Electric Nigeria, General Electric Nigeria Graduate Intern Recruitment, General Electric Nigeria Graduate Intern Recruitment 2017 | GE Application Guide and Requirements, General Electric Nigeria Graduate Intern Recruitment 2021, General Electric Nigeria Graduate Intern Recruitment Guide, General Electric Nigeria Graduate Intern Recruitment Portal, General Electric Nigeria Graduate Intern Recruitment Portal 2021, General Electric Nigeria Graduate Intern Recruitment Requirements, General Electric Nigeria recruitment, How to Apply for General Electric Nigeria Graduate Intern Recruitment, Ongoing General Electric Nigeria Graduate Intern Recruitment 2017