– Teaching Assistant Interview Questions –
Being a teacher or teaching assistant is one of the most rewarding jobs on earth, but getting those first teaching jobs can be nerve-racking. Therefore, we have put together a list of teaching assistant interview questions and answers for you.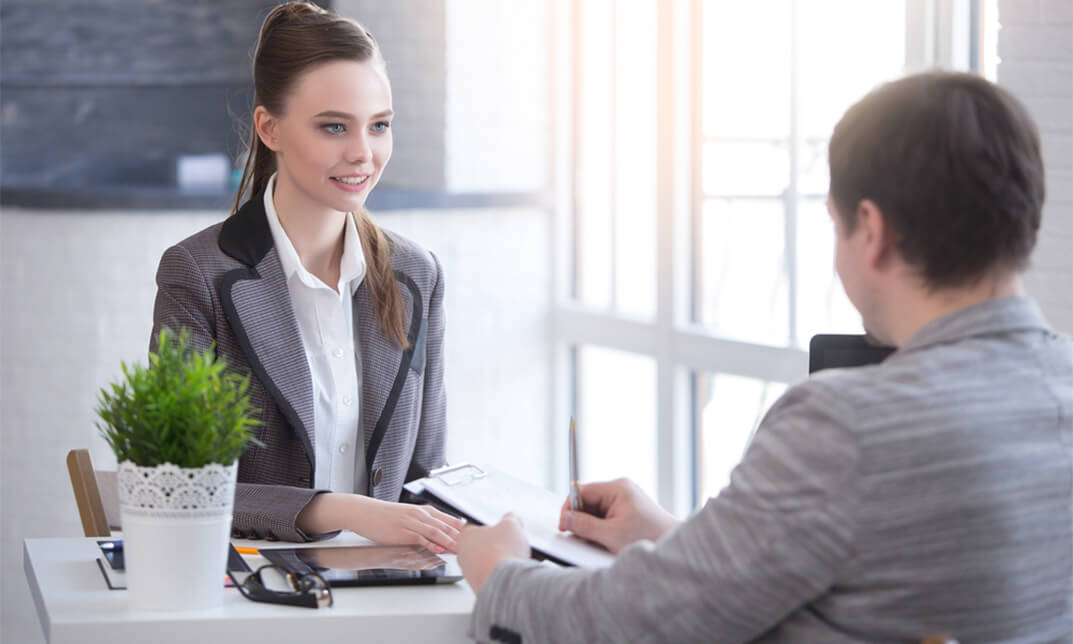 No matter how hard you try, you can never fully prepare yourself for an interview.
However, in the time running up to the big day, it's wise to arm yourself with answers and relevant information which may come in useful.
If your teaching assistant interview is just around the corner, we'd recommend that you give yourself a bit of a head start.
Popular Teaching Assistant Interview Questions and Answers
We have collected 15 popular teaching assistant interview questions with perfect responses.
Read through and let us know how you'd answer these…
1. Why Do You Want to be a Teaching Assistant?
People want to become teaching assistants for several reasons. However, the primary motivation usually involves:
1. A genuine interest in working with and helping develop children to reach their full potential
2. Playing a practical and hands-on role in the children's progress
3. The satisfaction gained by helping children gain confidence and master new skills
4. The meaningful contribution made in overcoming challenges in the classroom to help create a productive and happy learning environment
5. The fulfilment in witnessing the positive outcomes of your input first-hand.
Use your previous experiences of working with children to support your interview answer, even if they limited this experience to babysitting or volunteer work.
Personalize it by referring to concrete examples of your interest in children.
READ ALSO
2. What Are the Most Important Qualities for an Effective Teaching Assistant?
Include the following competencies:
1. Energy
2. Enthusiasm
3. patience
4. Creativity
5. Communication skills
6. Adaptability
7. Teamwork.
3. Why Do You Want to Teach at This School?
Use this opportunity to provide specific reasons you're interested in the school by illustrating the information you gathered during your research.
The interviewer is genuinely interested in knowing if you're actually interested in the position or if you're just sending out resumes and showing up for whoever calls you, no matter where they are.
Having specific answers tailored to your audience shows keenness, initiative, and dedication, all qualities that are valuable.
4. What Can You Bring to Our School That Makes You Exceptional?
Talk about activities you've taken part in or passions you have that can easily translate into teachable moments and classroom activities that fall outside the usual curriculum that is currently being endorsed.
Don't criticize what they're doing, but explain how what you're bringing will augment and complement what they've already got in place.
5. What Frustrates You the Most in the Classroom?
This question allows your interviewers to get to know what it takes to make you angry and how you'll behave when faced with that situation.
Find a situation that is fairly common for all teachers and then explain how you've dealt with that frustration.
Remember that you want to focus on positive aspects of your teaching style, so if you're still frustrated with a situation and haven't figured out how to work around it yet, then don't use that one as your example.
6. Tell me About a Time You did not Agree With the Teacher's Approach and How Did You Handle It?
The focus is on your ability to work successfully with the teacher, even if you aren't always in agreement.
Discuss your attempts to discuss the benefits of your approach with the teacher whilst respecting the teacher's experience and authority.
7. What is Your Teaching Philosophy?
Everyone will have a distinctive answer to this question of their experiences with education. Life experiences and own personal history will determine how they've shaped their own philosophy.
What drives you to teach? What is your approach to teaching and what guides you and how do you run your classroom?
Take time before you get into the interview to really focus on what your philosophy is and how you apply it every day.
8. What Are Your Strengths and Weaknesses as a Teaching Assistant?
Relate your strengths to what the school is looking for in a teaching assistant. Back up your answer with concrete examples of your strengths. Go to this list of strengths to help you with this question.
Discussing your areas for improvement shows a good level of self-awareness. Importantly, always discuss the steps you have taken towards improvement.
9. Does it Matter if Kids Find School Enjoyable?
There is no right or wrong answer to the question. The goal is to get an idea of the applicant's ability to think critically about education and teaching and offer an informed opinion on the subject.
You can say that if the students are excited to come to school each day, it makes teaching them easier. However, it makes them more likely to engage in the classroom and keep the information being taught.
10. Describe a Time When You Didn't Know What to Do in the Classroom
Problems with discipline happen in every single classroom, and sometimes, they occur every day.
The key is to show the interviewers that you are not afraid of the situation and that you have an idea about how to address the most common problems.
You can also lay emphasis on the lessons you learned while facing the problems, and how they helped you to become a better teaching assistant.
11. Is There Any Subject You dislike to Teach?
Everyone has their most favourite and their least favourite subject, and you can definitely say it in an interview.
But you should emphasise that you understand the importance of the entire curriculum, and will try your best in every lesson, regardless of the subject you'd teach.
12. How Do You Feel About Special Needs Students?
Do you have any experience working with them? Most times, you will work primarily with children with special education needs.
Tell the interviewers that you feel for them, that you try to understand how to work with them in the best possible way, and that you are actually looking forward to working with special needs students.
13. Tell Me About Your Approach to a Child Who Did Not Want to Take Part in a Classroom Activity
Describe your ability to encourage and convince a child with positive means to co-operate rather than just focusing on the negative consequences of not taking part.
Focus on finding out the reason for the child's unwillingness, convince the child of the value of participating in the activity and offer help and support where needed.
RECOMMENDED      
14. Why Do You Think You Would Be the Best Candidate for This Position?
Do your background research and review the job description carefully. Highlight your skills and expertise as they relate directly to the job and school requirements.
15. Do You Have questions?
If you've ever been to a job interview, you know that at the end of the questioning period you will usually be asked if you have questions of your own.
FAQs about Teaching Assistant Interview Questions
Below are FAQs about Teaching Assistant Interview Questions. Please, kindly examine the answers.
1. How do I prepare for a teaching assistant interview?
Before the interview, identify your attributes and strengths, and align these with what the school is looking for.

Think about the qualities that a teaching assistant should possess; patience, empathy, approachability and a caring nature are all attributes that you should be looking to showcase within your answer
---
2. What are your main strengths for teaching assistant?
Skills and experience you'll need
1. An ability to build good working relationships with both pupils and adults.
2. Good organisational skills.

3. Flexibility and creativity.

4. Enjoy working with children.

5. Good literacy and numeracy skills.

6. Ability to manage groups of pupils and deal with challenging behaviour.
---
3. Why should we hire you as an assistant teacher?
Example: "I think I'm the best candidate for this role because I have proven experience working with children of different ages and with different backgrounds.

That experience has helped me develop my teaching skills and hone my ability to employ a variety of different instructional methods.
---
4. What should I say in a TA interview?
As well as being hardworking, approachable and good with children, I have several qualities which I could bring to the Teaching Assistant role.

I am an extremely patient person and I will spend as much time working on one subject, word or calculation as a child needs. I am also very imaginative.
---
More FAQs about Teaching Assistant Interview Questions
5. Can you tell me about yourself sample answer?
I've worked hard in my education and now I'm ready to apply my knowledge into practice. While I don't have any real-life work experience, I've had a lot of exposure to the business environment.

A lot of my courses involved working with real companies to solve real problems.
---
6. How long does a TA interview last?
What to expect from your teaching interview day. Panel interviews or traditional Q&As: these usually last for 30–45 minutes with the head teacher, a governor and a classroom teacher or head of department.
---
7. Can I be a TA with no experience?
Technically, the only qualifications you need to become a teaching assistant are GCSEs in Maths and English.
There are many courses on offer for those looking to become teaching assistants, but they should not be seen as a prerequisite to entry.
---
8. What do an early year teaching assistant do?
established policy and encouraged pupils to take responsibility for their own behaviour. lesson plans and assisting with the display of pupils' work.

Establishing constructive relationships with parents/carers. Administering routine tests, invigilating exams and undertaking routine marking of pupils' work.
This question gives you an opportunity to get the information. Also, you might not have been able to gather during your research period.
Also, allowing you one more chance to show you are the perfect candidate by having an already prepared list of questions you'd like to be answered.
It shows an interviewer that you're so interested in the position that you've to take the time to really think about working there and want more information.
CSN Team.