– Scholarships for Middle School Students –
Scholarships for Middle School Students are often self-funded and are rewarded for academic achievement and/or extracurricular activities. They are intended to assist students with more than simply financial aid for education. Perhaps, to foster a love of study in students and encourage them to pursue a college education.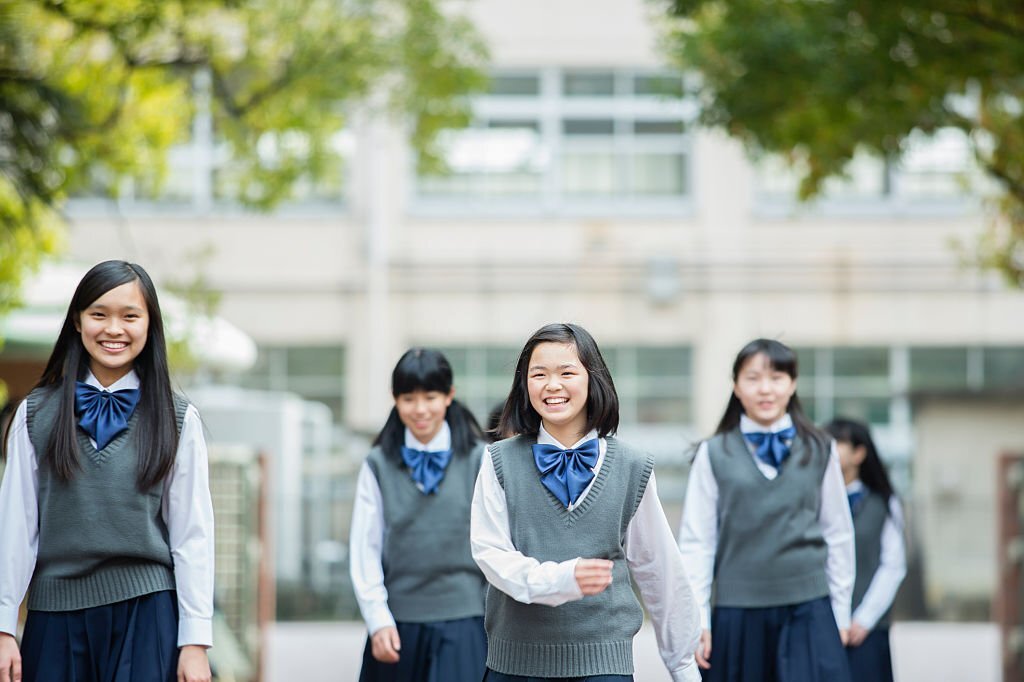 About Scholarships for Middle School Students
Are there any scholarships for middle school kids? is one of the most often asked questions by students and parents.
After all, some kids want to get a head start on their scholarship quest and are concerned that all the best scholarships are reserved for high school students.
The bulk of scholarships are for high school, college, and graduate students, therefore there is some validity to this.
However, we have discovered a lot of fantastic scholarships accessible to a wider range of kids, including middle school students in grades 6 through 8.
These are just a handful of the several scholarship competitions available to younger people who want to pursue a college education.
Students and their parents who are looking for scholarship options in their age group can talk to their middle school and high school counselors about programs and contests that they could be qualified for.
It's never too early to start thinking about college, and scholarships for middle school and high school students allow kids to start saving for their future even before graduation.
List of Scholarships for Middle School Students
Continue reading to discover more about some scholarships available to middle school students.
1. $2,000 "No Essay" College Scholarship 
The $2,000 No Essay Scholarship is a simple scholarship that does not need an essay. The scholarship can pay for tuition, housing, books, or any other educational costs.
The monthly winner will be chosen at random and contacted immediately, as well as being publicized in Niche's e-newsletter and on the Scholarship Winners website. You can apply once a month, and a new winner will be chosen each month.
Eligibility Requirements:
High school and college students.
Amount: $2,000
Deadline: May 31, 2022
CLICK HERE to Apply
READ ALSO!!!
2. The Jack Kent Cooke Young Artist Award
The Jack Kent Cooke Young Artist Award is a $10,000 one-time, non-renewable, need-based grant awarded in connection with complete participation in From the Top's Learning and Media Lab Fellowship.
From the Top selects roughly 20 pre-collegiate artists between the ages of 8 and 18 to win the Award each year.
The award is granted to deserving pre-collegiate musicians in need of financial assistance to help defray the sometimes unreasonably high costs of learning classical music at a high level.
The Jack Kent Cooke Young Artist Award application also serves as an application for the From the Top Learning and Media Lab Fellowship program.
Eligibility Requirements:
1. Applicants must be talented musicians with a desire to participate in our Learning and Media Lab Fellowship.
2. The Jack Kent Cooke Young Artist Award is a need-based award. Applicants must provide evidence of a family income unable to meet the costs of his/her musical pursuits (new instruments, music lessons, summer festival tuition, and travel, etc.). 90% of our past recipients come from families with an annual household Adjusted Gross Income of under $60,000. 
3. Inside and outside of the classroom, applicants must display a strong dedication to study and innovation.
4. Applicants must show initiative, maturity, leadership, and a willingness to give back to their community.
Amount:
$10,000
Deadline:
September 1, 2022
CLICK HERE
to Apply
3. Ocean Awareness Art Contest
Do you have a passion for safeguarding the environment and/or the ocean and are between the ages of 11 and 18?
Would you like to use literature, art, or even dancing to make a statement about the effects of climate change? Perhaps you should enter the Ocean Awareness Art Contest.
The contest, which aims to inspire the next generation to get active in ocean conservation (and environmental activism), encourages contestants to create artwork that depicts an impact/aspect of the current environmental problem and its influence on the ocean.
Each year has a different subject to focus on, with climate change being the focus this year.
Eligibility Requirements:
Students between the ages of 11 and 18 who create a piece of art in a genre of their choice, such as visual art, cinema, music, poetry, writing, and interactive and multimodal
Amount: $100 to $1,500
Deadline: June 13, 2022
CLICK HERE to Apply
4. Fifth Month Scholarship
Number one is the most lonely. Three people is a lot. Then there's number five. What makes five so special? To begin with, this fortunate number may help you earn a $1,500 scholarship.
There are so many reasons the number five is significant that it would take over one hand to count them all and we want to know what you think.
What is it about the number five that appeals to you so much? One of the most compelling reasons is that May is the fifth month, which also is a fantastic time to apply for fun scholarships.
Please join us in bringing attention to the fifth month and the number five. One lucky kid will receive a $1,500 scholarship, as well as an unending supply of high fives.
Eligibility Requirements:
1. At the time of application, you must be 14 years old or older.
2. You must be a legal U.S. resident.
3. You must live in one of the 50 United States or the District of Columbia. 
Amount: $1,500
Deadline: May 31, 2022
CLICK HERE to Apply
5. Shout It Out Scholarship
Do you have anything on your mind? Let it out, or better yet, scream it. Give your ideas a voice while earning free college money.
Our Shout It Out Scholarship committee is interested in hearing from you. This is your chance to speak up and earn money for college, whether it's a message for the world or just a short "hello mom." We're paying attention.
Make your keyboard your megaphone and shout your message out loud. This one-of-a-kind scholarship allows you to speak out – and profit. The $1,500 Shout It Out Scholarship will be awarded to the "loudest" candidate.
Eligibility Requirements:
1. This award is for students in the United States. 
2. You must be a legal resident of the United States.
3. You must live in one of the 50 states or the District of Columbia.
4. At the time of application, you must be 14 years old or older.
Amount: $1,500
Deadline: Sep 30, 2022
CLICK HERE to Apply
6. Apprentice Ecologist Initiative Youth Scholarship Program
Since 1999, the Apprentice Ecologist Initiative (formally recognized by the United States Environmental Protection Agency) has included tens of thousands of young volunteers (kids, teenagers, and college-age youth) from all over the world in environmental cleaning and conservation initiatives.
The City of Albuquerque has given this program several accolades, including the "Best Community Impact" award from Eastern Kentucky University, and it has been highlighted on thousands of websites.
To gain ideas for your own environmental stewardship project, look at current Apprentice Ecologist Projects and former Apprentice Ecologist Awards.
Eligibility Requirements:
Students between the ages of 13 and 21 who complete an environmental stewardship project and write an essay about it will be considered.
Amount: $1,750
Deadline: December 31, 2022
CLICK HERE to Apply
READ ALSO!!!
7. Rubincam Youth Award
Milton Rubincam, CG, FASG, FNGS, was honored with the Rubincam Youth Writing Competition in 1986 to commemorate his many years of dedication to the National Genealogical Society and the area of genealogy.
These prizes aim to inspire and acknowledge the next generation of family historians.
For a suitably prepared genealogy, the rewards may be granted yearly to a student in either the junior (grades 6-8) or senior (grades 9-12) category. In each category, up to two honorable mentions (runners-up) may be named.
Eligibility Requirements:
Middle school students in grades 6–8 at the time of submission.
Amount: $250 cash prize, a plaque, and a one-year NGS membership (non-print)
Deadline: December 15th, 2022
CLICK HERE to Apply
Frequently Asked Question
Here are some frequently asked questions from our users that you might find useful.
1. How is a student loan different from a scholarship?
Basically, student loans must be paid back, but scholarships do not. Scholarships are frequently provided based on academic or athletic achievement, but student loans are available to individuals who are not as gifted in such areas.
---
2. Is it Possible to Get a Full Scholarship in the USA?
Full scholarships are limited, and those that exist are extremely competitive. That doesn't mean you shouldn't apply; keep reading to learn how to improve your chances of receiving one of these coveted scholarships.
---
3. How Hard is it to Get a College Scholarship?
Only around one out of every eight college students receive a scholarship, and the average amount spent on education is around $4,200 per year.

Each year, just a few students receive scholarships for $25,000 or more (only about 0.1 percent ). Almost all of the students who get scholarships receive less than $2,500.
---
4. Do Spelling Bees Help in Getting Admitted to US Elite Colleges?
No. It makes no difference how well you can spell a term if you don't know how to utilize it appropriately. If you're not sure what the difference is, it makes no difference whether you can spell triceratops or Dinosaur.
---
5. How Many Volunteer Hours Do You Need for Top Colleges?
Colleges (particularly famous ones) value your involvement in your community. As a general estimate, 50 to 200 hours will impress universities and show your commitment to serving your community.
---
6. I Failed 8th Grade, Will i Still Get Accepted Into Colleges?
You must first discover who you are, what attracts you, and what distracts you. You must then effectively manage your time so that you may keep your health while earning at least a C in each subject necessary to graduate from high school. Forget about the past, but remember to learn from it.

Concentrate on the now and the immediate future. Take everything one step at a time. Best wishes.
---
7. Do You Have to Claim Bonds when Applying for Financial Aid?
You must record even the Series EE and Series I savings bonds as an asset on the FAFSA®, resulting in a higher Expected Family Contribution score.
---
8. Does Having a 529 Plan Impact Financial Aid?
Nonparent family members who possess 529 funds, such as grandparents or aunts and uncles, are not considered assets in the FAFSA. Withdrawals from the 529 are treated as untaxed student income, with up to 50% of the amount influencing financial assistance.
---
9. Is it Possible to Get a Scholarship Without a High GPA?
Are you an average student who didn't receive the best marks but still wants college scholarship money? We've got some excellent news for you: there are scholarships available with no GPA restrictions.
---
10. Why Do Some High School Students Do the Bare Minimum?
Students typically perform the bare minimum because they have other priorities, not because they are lazy. School isn't only about studying endlessly for examinations, as Hogan pointed out. Socializing, athletics, and musical instruments are all part of the school experience.
---
Thank you for taking the time to go through this article on Scholarships for Middle School Students. If you find this article interesting, kindly share it with your friends and family on social media.
CSN Team.